How to Keep Bathroom Floor Dry: Anti-Slip Bathroom Floor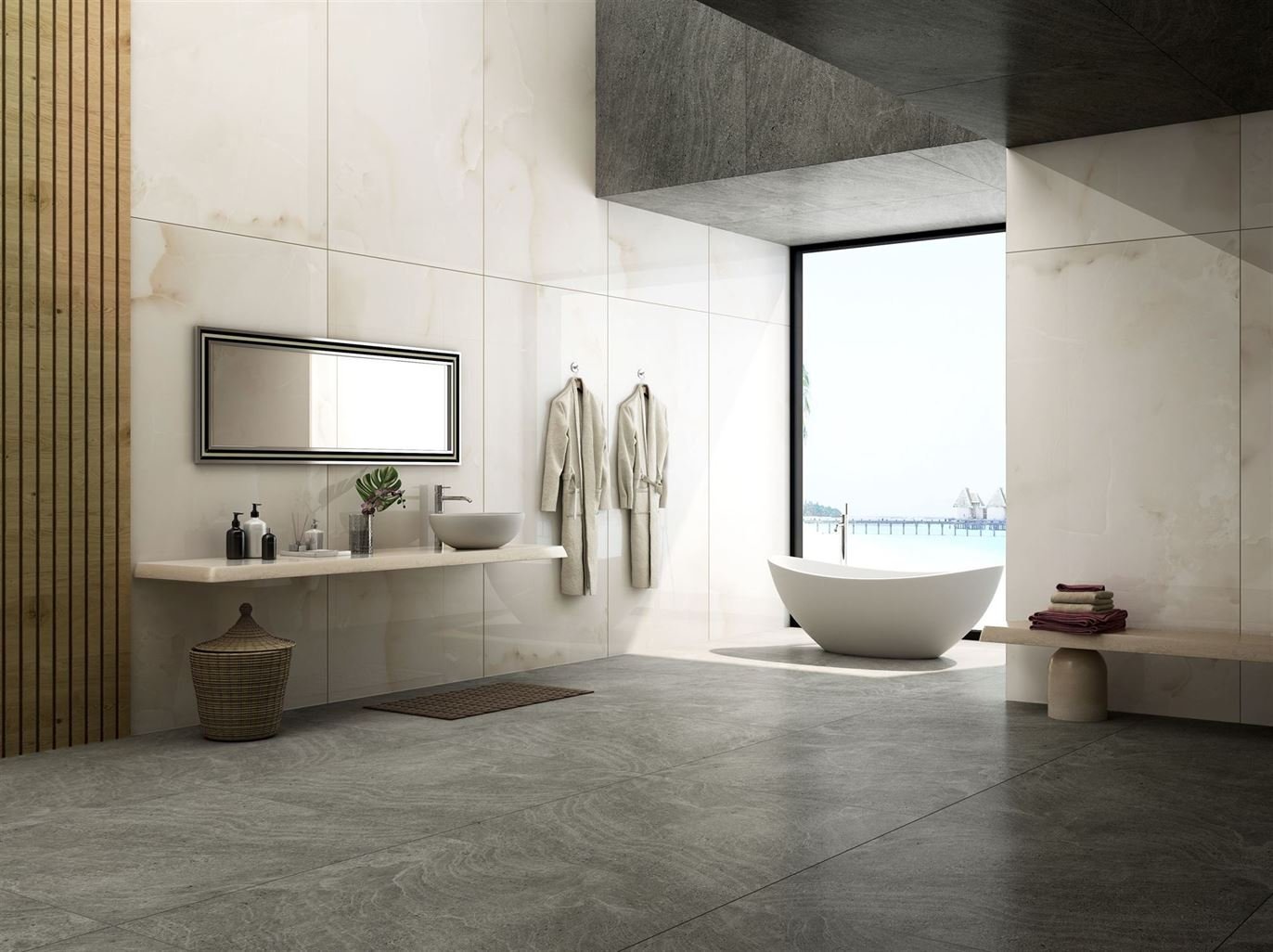 Bathrooms are one of the important parts of the home. When you decide about flooring for your bathroom, you make sure it suits your decor and is also aesthetically pleasing to one's eyes as well as slip-resistant.
And if you have senior citizens or a person who is unstable at their feet you need to make sure that the flooring you are choosing for the bathroom is anti-slip flooring or not.
So what should you choose for your bathroom? We are here to discuss some anti-slip bathroom flooring that may be best for your floorings along with some tips to make sure your bathroom remains dry.
Types of slip-resistant bathroom flooring you should choose:
Without getting much of your precious time here are some of the anti-slip floorings from Lioli Ceramica that one can choose for in the wet rooms:
Non-slippery vinyl flooring
ts durability and budget-friendly nature make vinyl flooring a top choice for many homeowners. The main advantage of vinyl tiles is that they can resist moisture and withstand heavy traffic.
Vinyl flooring is available in various sizes. Either you can go for LVT (Luxury Vinyl Tiles) or LVP (Luxury Vinyl Planks).
Moreover, vinyl flooring is easy to install and maintain.
You can customize your vinyl flooring to look like wood flooring, ceramic, or any other kind of floor according to your decor.
Vinyl flooring is also available in waterproof varieties. As we know not a single floor is 100% slip-resistant. But vinyl tiles have in-built padding which minimizes the shock to your body whenever you fall.
The major disadvantage of vinyl flooring is that it is not eco-friendly. They are made up of non-renewable chemicals which emit VOC (volatile organic compounds) which can be harmful to humans.
If you are opting for vinyl flooring, then make sure that the product is certified with FloorScore. It depicts that the product emits less VOC and can be used as your anti-slip flooring option.
Cork or bamboo flooring
Cork or bamboo flooring is one of the best options for your anti-slip bathroom flooring. If you want to keep your bathroom natural thermal insulation and cut down on sound travel then you should go for cork or bamboo flooring.
Both of them are made up of renewable sources. For bamboo flooring, stalks of bamboo (grass) are split and reformed into planks. While cork is made up of scraps from bottle stopper production.
Both can give an aesthetic view of your bathroom, and make it look more trendy and modern.
Their water-absorbing feature makes it different. However, this feature can be a blessing or a bane.
Blessing in a way due to its water-absorbing property there are fewer chances of tripping on the wet floor, and in the case of cork, it has a spongy surface which minimizes the chance of footing.
But for bamboo, water-absorbing features can cause a bit of havoc. If not dried properly they can cause the growth of mildew and moulds. For cork, they are water-resistant but can cause water damage when immersed in water for a longer time. So mostly waterproof sealant after installation.
To avoid this make sure your bathroom has enough ventilation.
Both of them are durable, low-maintenance, and cost-effective. They also come in a variety of designs and colours.
Linoleum
Linoleum a.k.a Lino flooring has been one of the favourite choices of homeowners for a long time. Linoleum is often confused with vinyl flooring. They both have a key difference.
Linoleum is more eco-friendly as compared to vinyl flooring. It is made up of linseed oil, jute, powdered cork, and ground limestone. At the end of their life-cycle either it can be recycled or left on the compost heap.
Linoleum is very durable, with proper maintenance it can last for 40 years. It is water-resistant. Its slippery surface can be diminished by adding non-slip resistant film, which makes it the best option for non-slip floor tiles for wet rooms.
Linoleum flooring has diverse options to choose from varied colours and design options and is easy to maintain.
But they are even more expensive than vinyl flooring, and you require professional help for installation which can charge you extra money.
Moreover, it loses its original colour or turns yellow as it ages or is exposed directly to sunlight. Which is not even removed by cleaning.
Rubber flooring
Rubber flooring is not that often used, but the reason they are on this list is they are the most reliable slip-resistance flooring. But now, people are considering rubber flooring for their bathrooms.
Like cork, bamboo, and linoleum, rubber is also made up of natural components which make it environment-friendly. But make sure to check the environment credentials before buying, it suggests whether the product is reliable or not.
Rubber flooring is recommended as it is tough and feels soft under the foot. The speciality of rubber is that it doesn't become slick even when it is wet.
Extra cushions in rubber flooring protect your body from injury and reduce shock when you fall. If you are thinking of rubber flooring go for a textured surface as it provides more grip even when the surface is wet.
There are limited colours and designs to choose from, plus they are expensive.
This type of flooring is the best option if you have senior citizens at home. Because of its anti-slip flooring feature.
Slip-resistant porcelain and ceramic tiles
One of the most commonly used bathroom ties for both walls and floors. Ceramic and porcelain are often used interchangeably. But these terms are different. Porcelain is heated at a higher temperature as compared to ceramic and is more expensive.
They both have a smooth surface and become slippery when exposed to moisture. But many manufacturers provide options for slip-resistant porcelain and ceramic tiles.
These non-slip bathroom flooring tiles have a nanostructured surface which increases the grip between foot and tile to make it easier to walk on wet tile.
Both tiles are durable, budget-friendly, and easy to maintain. From small tiles to large planks you can choose from various options.
Lioli Ceramica, the largest porcelain manufacturing company has a varied range of porcelain planks in different colours and designs to suit your bathroom decor. We even have non-slippery flooring options for shower rooms with ADA certificates (given to slip-resistant tiles, make sure to look at this certification before buying).
Natural stone
If you want to make a bold statement with grace and style with the anti-slip feature, then you should go for natural stones. No doubt, they will give your bathrooms a visually appealing look.
We know that the surface of polished stone is slippery, but there are textured surface natural stones available. Sandblasted, brushed, and tumbled stone tiles are a few examples of textures stones.
Natural stones are even resistant to mould and mildew.
Moreover, they are highly durable and have a high resale value.
But there are a few drawbacks you should be aware of before choosing natural stones as your bathroom flooring.
They are expensive. Natural stones are heavy and hard to cut and require professional help to install. This will add to your expenses.
But it is a one-time investment. If you are not short on money then, natural stones might be the best choice for your bathroom flooring. As they are not only slip-resistant they will also give your bathroom a positive look.
Tips to keep bathroom floors dry:
Here are a few tips to keep your bathroom dry and make bathroom tiles more slip-resistant.
Segregate shower area
The best way to keep your floors dry is to separate your shower area by installing a shower enclosure. So there will not be excess water spillage and one can minimize the chances of tripping on the wet floors.
Switch to anti-slip flooring
As mentioned above are a few examples of anti-slip flooring. Bathroom tiles also play an important role in keeping the surface dry. As we mentioned there are a lot of options to choose from which can suit your bathroom decor.
Install anti-slip floor mats
Floor mats are the cheapest way to decrease the chance of tripping after coming out of a wet area.
Keeping a bathmat outside of your bathroom is an elegant solution. They will absorb the excess moisture from your feet.
If you are opting for floor mats then go for mats made up of microfiber, cotton, and memory foam. Even a PVC mat option is also available in the market.
The suction cups at the bottom of PVC mats hold them firmly to the floor.
Apply anti-slip formulas
You can apply these anti-slip formulas to your current bathrooms to make them slip-resistant.
It is a liquid-like fluid that you can apply to your bathroom floors. This coating is the best option for stone or ceramic tiles.
After the formula is applied, it gives bathroom tiles a textured look which increases the grip. It is easy to apply.
Steps to apply the anti-slip formula:
Clean bathroom
Tape the area on which you don't want to put the formula
Pour the anti-slip formula and spread it thoroughly
Let it dry, as recommended by the brand.
Wrapping up:
These were a few non-slip bathroom floorings and tips to keep bathroom floors dry. Now it's your time to choose one!
But to keep in mind, all these tiles mentioned above are 100% slip-resistant. Make sure to follow the above-mentioned tips to minimise the chances of tumbling on wet floors.
Lioli Ceramica is one of India's leading porcelain manufacturing companies providing varied ranges of slabs with premium quality for commercial spaces, residential spaces, and others.

Latest Blogs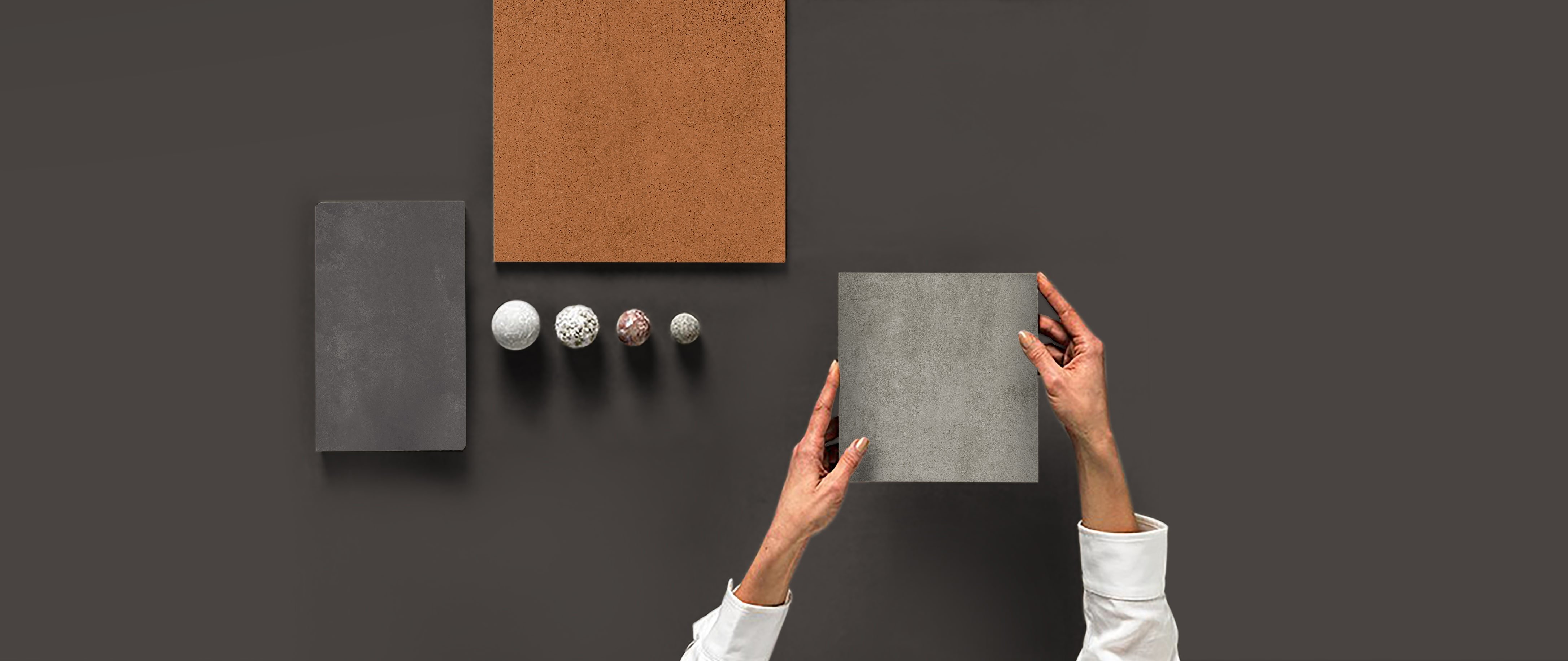 Porcelain tiles vs. Ceramic tiles, Which is Better for your Need?
Ceramic or porcelain tiles are aesthetically pleasing and versatile. It might be difficult for you to decide whether to choose porcelain tiles or ceramic tiles ...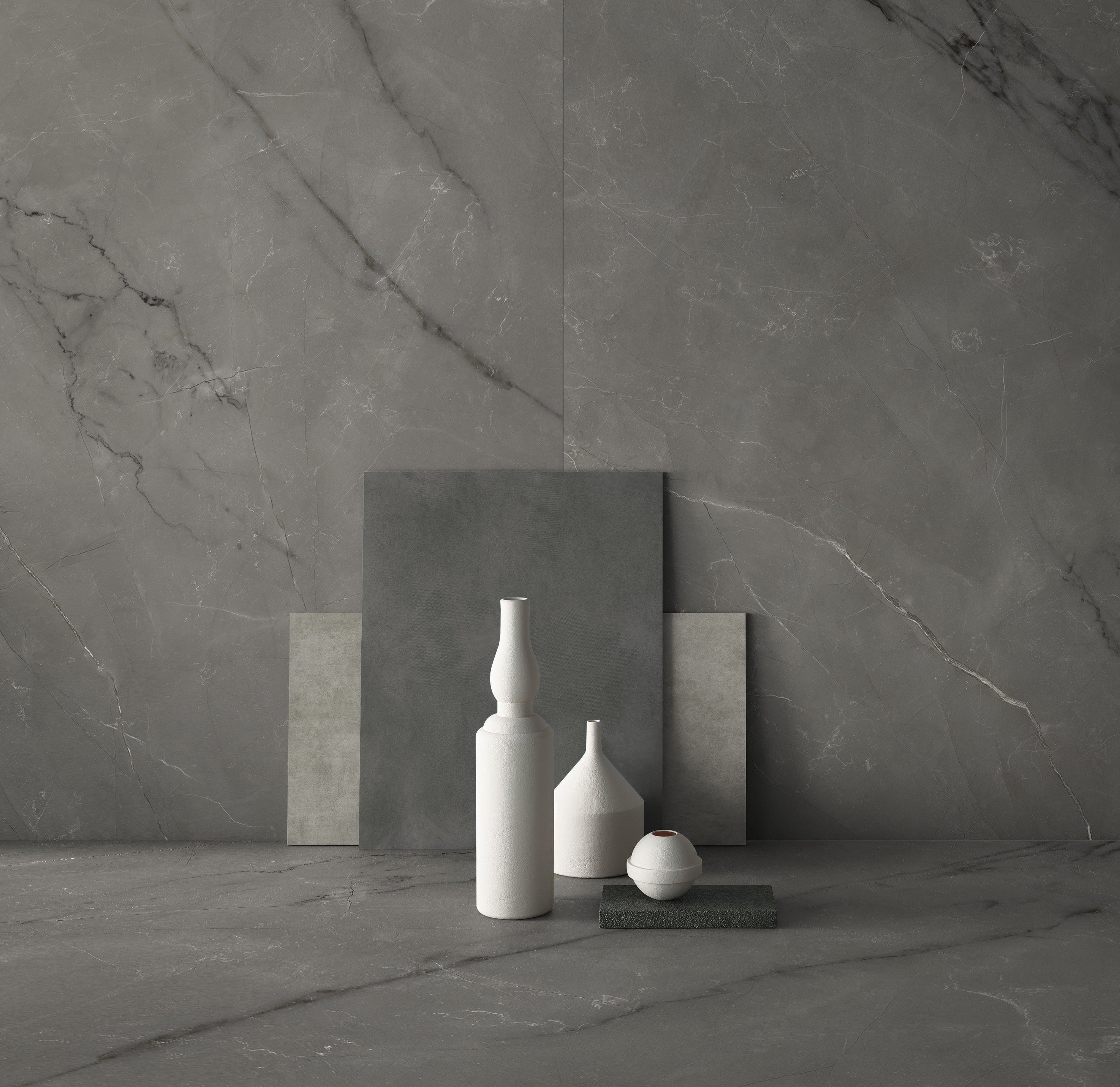 Why Porcelain Tiles are Better Than Natural Stones.
Whether to renovate the bathroom or install new tiles in the lobby or laundry room, they spend a lot of time deciding between using natural stone or porcelain tiles...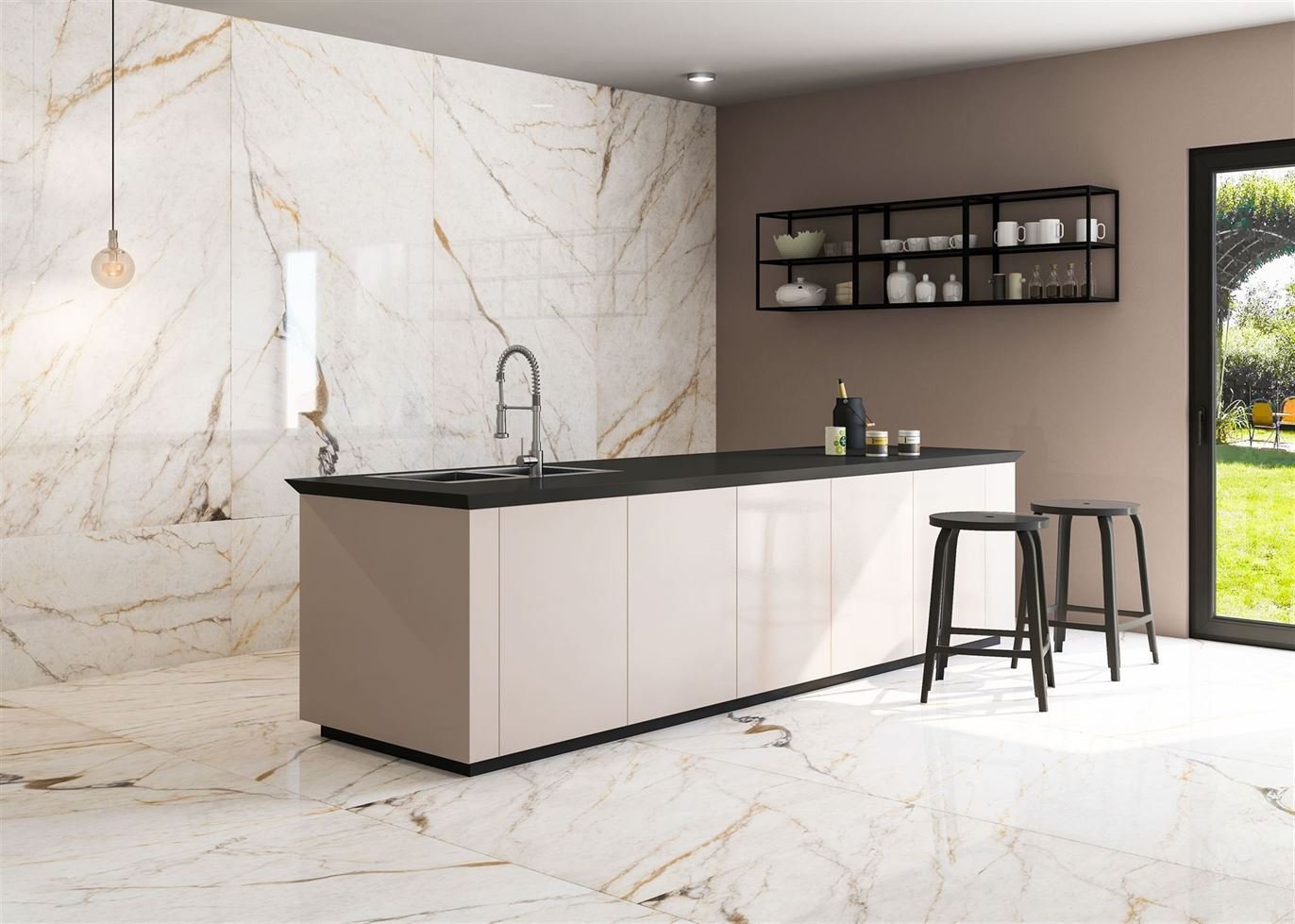 Kitchen Countertops 2022 Design Inspirations
Do you want to change the look of your kitchen in 2022? Then start with the kitchen countertops, the heart of the kitchen. Obviously, if you are investing a hefty ...