Why Porcelain Tiles are Better Than Natural Stones (Marble, Quartz &, etc.)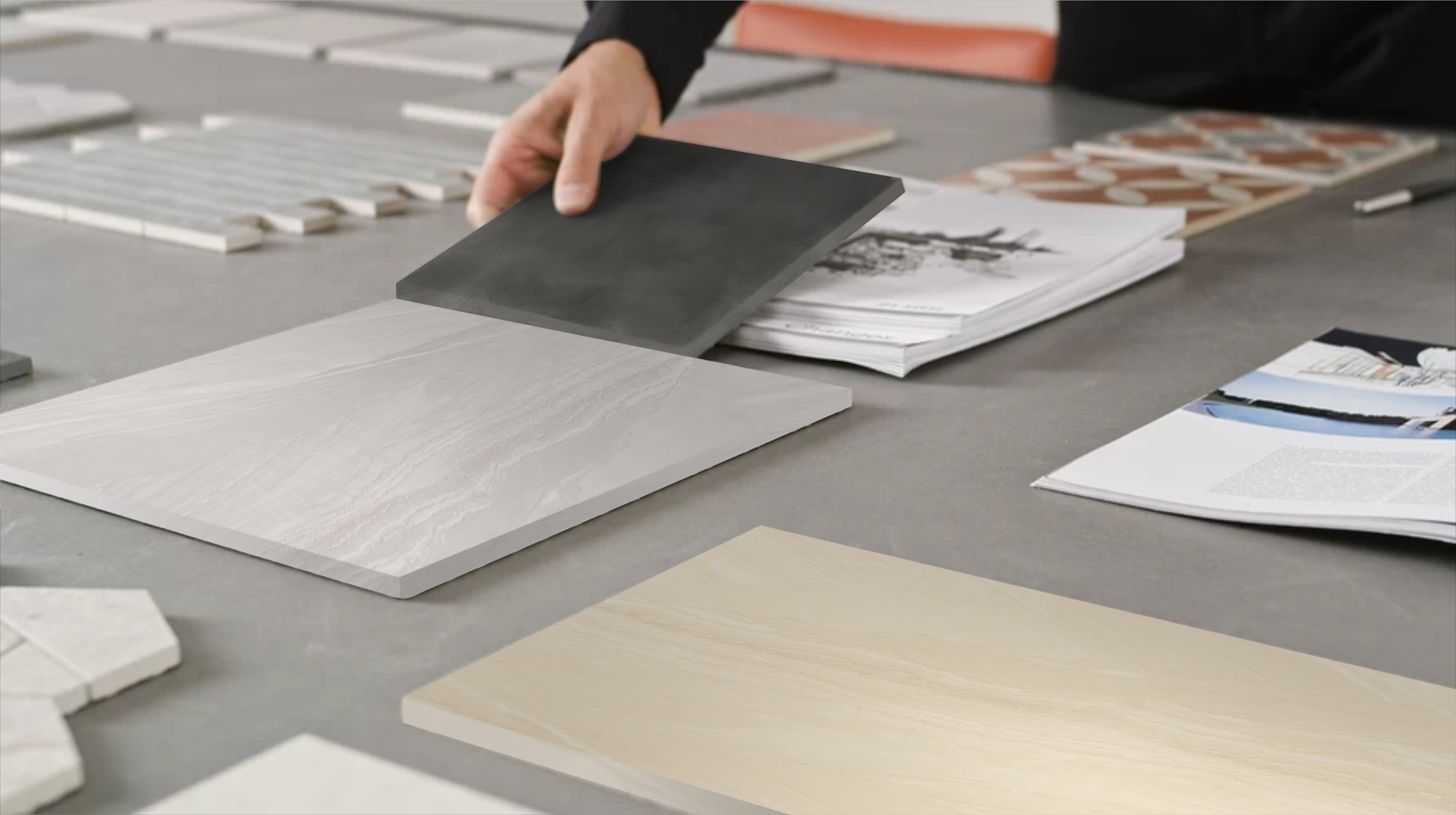 Whether to renovate the bathroom or install new tiles in the lobby or laundry room, they spend a lot of time deciding between using natural stone or porcelain tiles.
We always tell our clients to make a decision according to their lifestyle and intent use for the space. Porcelain tiles are best for homes filled with children and pets. It is easy to maintain. While natural stone may be good for a pet-free home with senior citizens.
To help you make the right decision and let you know the answer to your questions, we'll provide you with expert knowledge of these tiles. What's different between natural stone and porcelain stone with the pros and cons of each and why porcelain tiles are better than natural stones.
What's different between natural stone and porcelain tiles
There are many options available today for paving, but that doesn't mean you have to make compromises in order to find the right one for your project.
When planning a renovation, take your time researching the stones or tiles that you want to use, considering personal preferences as well as how the space will be used once it is complete. Natural stone paving has been used in domestic and commercial projects for decades being top choices. Porcelain tiles have gained so much popularity in recent years with a wide range of designs and claimed the top spot due to the range of benefits and modern convenience.
Here we will explore the difference between porcelain tiles and natural stone as well as the pros and cons, so you can know why porcelain tiles are better than natural stone.
Natural stone
Natural Stone tiles are pieces of stone that are carried from nature. Natural stone tiles are available in numerous sorts of varieties like Marble, Granite, Limestone, Travertine, Quartz, Onyx, Baseplate and Semi-precious stone. Their diverse nature makes them a perfect fit for any style or decor.
Porcelain tiles
Porcelain tiles are a very hard type of ceramic tile. It is made up of refined clay with natural elements, kiln-fired at high temperatures making it more durable, long-lasting and resistant to stain, scratch, and water. Porcelain tiles are best for bathroom or kitchen floors or walls because it is a denser and harder option with great stain and water resistance. Lioli Ceramica is the largest manufacturer of porcelain tile slabs offering premium slabs to decorate your spaces.
What's different between natural stone and porcelain tiles
Durability
Natural stone tiles
The formation of natural stone takes thousands of years and is overlooked because it has been around for such a long time. This makes stone durable and hard-wearing. It has been used for residential and commercial projects for years. If you need to use where the amount of traffic is high then you need a thicker slab to withstand the weight of vehicles and for this granite stone is the best. Granite stone is available in 25mm thicker and suitable for exterior and provides strength and durability.
Porcelain tiles
Porcelain tile is a mixture of clay, sand and minerals baked at high temperature which makes it denser, less porous and extremely tough with each slab calibrated to 20mm of thickness. It means it is suitable to take the weight of vehicles and withstand extreme temperature and weather conditions without being damaged or getting hot underneath!
Maintenance
Natural stone tiles
Natural stone tiles require lots of maintenance and it depends on the types of stone you choose. The finish of natural stone impacts maintenance and determines cleaning techniques. It's generally a good idea to seal to prevent any staining and the growth of any moss or algae.
Porcelain tiles
Porcelain tiles require very little maintenance and their glazed surface means it doesn't need to be sealed. As porcelain tiles are impervious tiles that means anything that is likely to leave a stain won't penetrate into the stone.
Colour and finishes
Natural stone tiles
Natural stone tiles are an entirely organic product therefore you have limited colours. This stone offers its own unique and attractive shades and variations from slab to slab and provides a wealth of design options that may not be matched with well-crafted porcelain tile patterns.
Porcelain tiles
Porcelain tiles can be made in any colour and printed surface that closely resembles natural stones tiles. Whether you want marble finishes or limestone finishes, porcelain tiles can trick. Our porcelain tiles manufacturing company in Morbi designs tiles to emulate the traditional appearance of natural stone and offer various eye-catching designs which likely resemble natural stone.
Cost
Natural stone tiles
Natural stone tiles are available from $9 -$24 with the installation cost. Don't forget that the cost of natural stone may extend while installing it in your project. And it requires lots of maintenance and additional cleaning to remove even the slightest stain.
Porcelain tiles
Porcelain tiles are economical suits for every type of budget. It starts at $8-$15 with the installation cost. Although porcelain tiles start at a lower price than natural stone, it may raise your total cost above the average figures with the variety of patterns, high-end materials and specialized artists.
Moist resistance
Natural stone tiles
Natural stone tiles are permeable materials which means they are more sensitive to moisture infiltration and easy to stain. We always advise our clients to seal natural stone tiles to overcome the issues. This will increase the durability and longevity of stone tiles.
Porcelain tiles
The way porcelain tiles are manufactured solves the drawback of natural products. The main advantage of porcelain tiles is that they are more resistant to moisture than natural stones.
Porcelain tiles are better than natural stone.
There is nothing wrong with asking the question "Which is best?" Or "Why porcelain tiles are better than natural stone?"
From the overall article, you got to know that porcelain tiles are stronger than natural stone. Porcelain tiles are not only denser in nature but also withstand higher temperatures and prevent staining or scratching.
Porcelain is the best choice for home decor with a range of varieties, a long-lasting and water-resistant surface and needs very little maintenance. On the other hand, natural stone offers unique and eye-catching finishes but needs regular sealing and treatment although it is easy and quick to do and needs to be done once every 2-3 years.
While choosing tiles take your time to consider how you're going to use that space as well as the look that you desire to achieve.
Lioli Ceramica porcelain tiles manufacturing company in India has a great collection of tiles that you may need while choosing tiles for your project.

Latest Blogs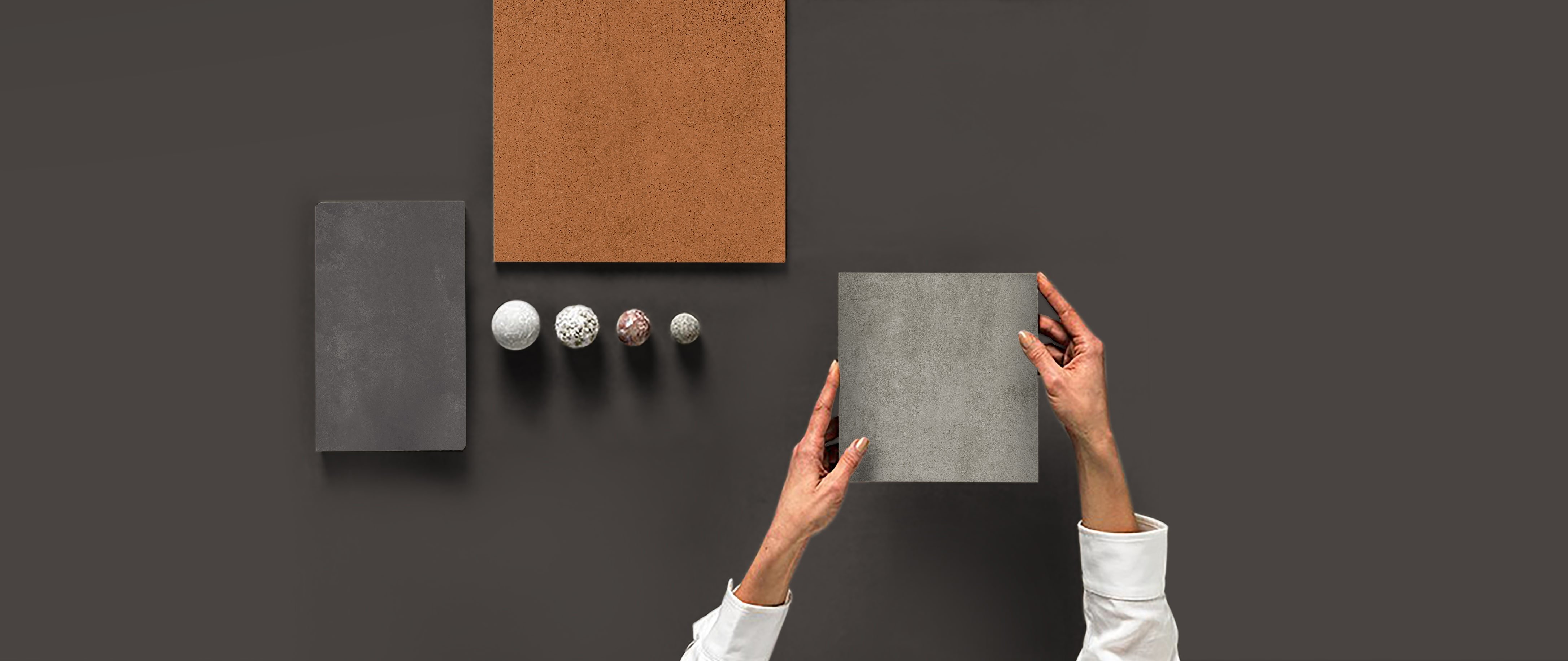 Porcelain tiles vs. Ceramic tiles, Which is Better for your Need?
Ceramic or porcelain tiles are aesthetically pleasing and versatile. It might be difficult for you to decide whether to choose porcelain tiles or ceramic tiles ...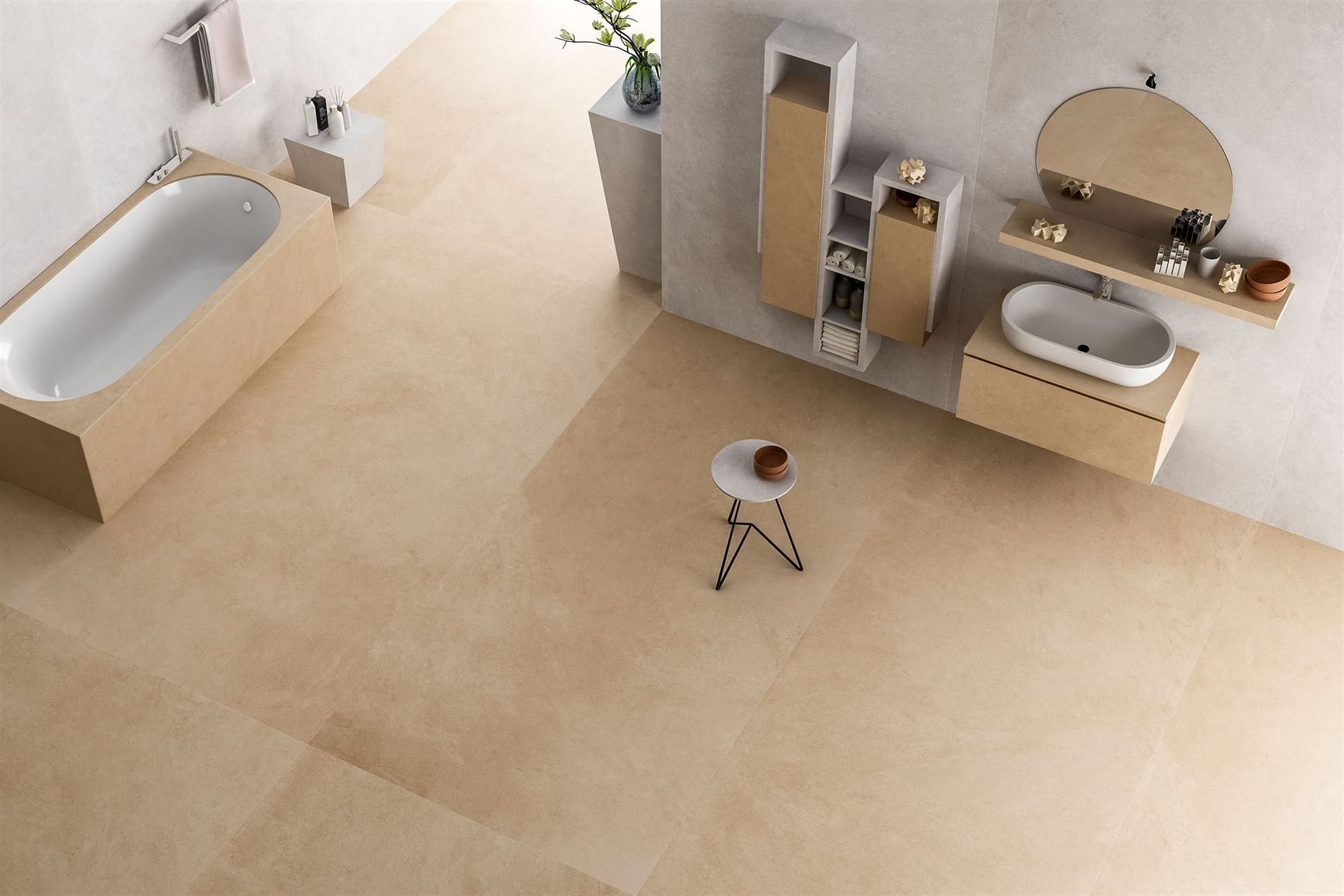 How To Keep Bathroom Floor Dry: Anti-Slip Bathroom Floor
Bathrooms are one of the important parts of the home. When you decide about flooring for your bathroom, you make sure it suits your decor and is also aesthetically ...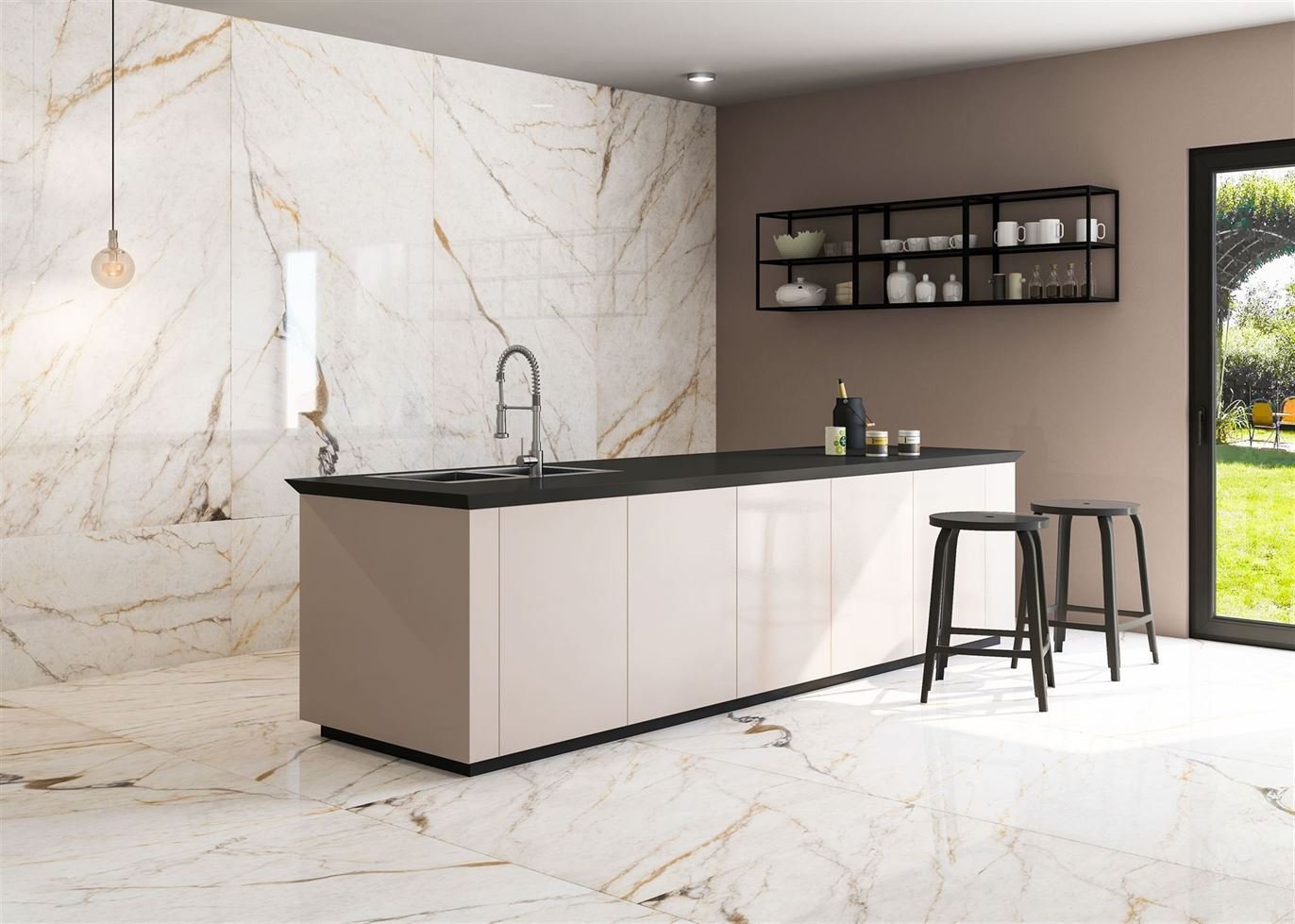 Kitchen Countertops 2022 Design Inspirations
Do you want to change the look of your kitchen in 2022? Then start with the kitchen countertops, the heart of the kitchen. Obviously, if you are investing a hefty ...