An Ultimate Guide on Large Format Porcelain Tiles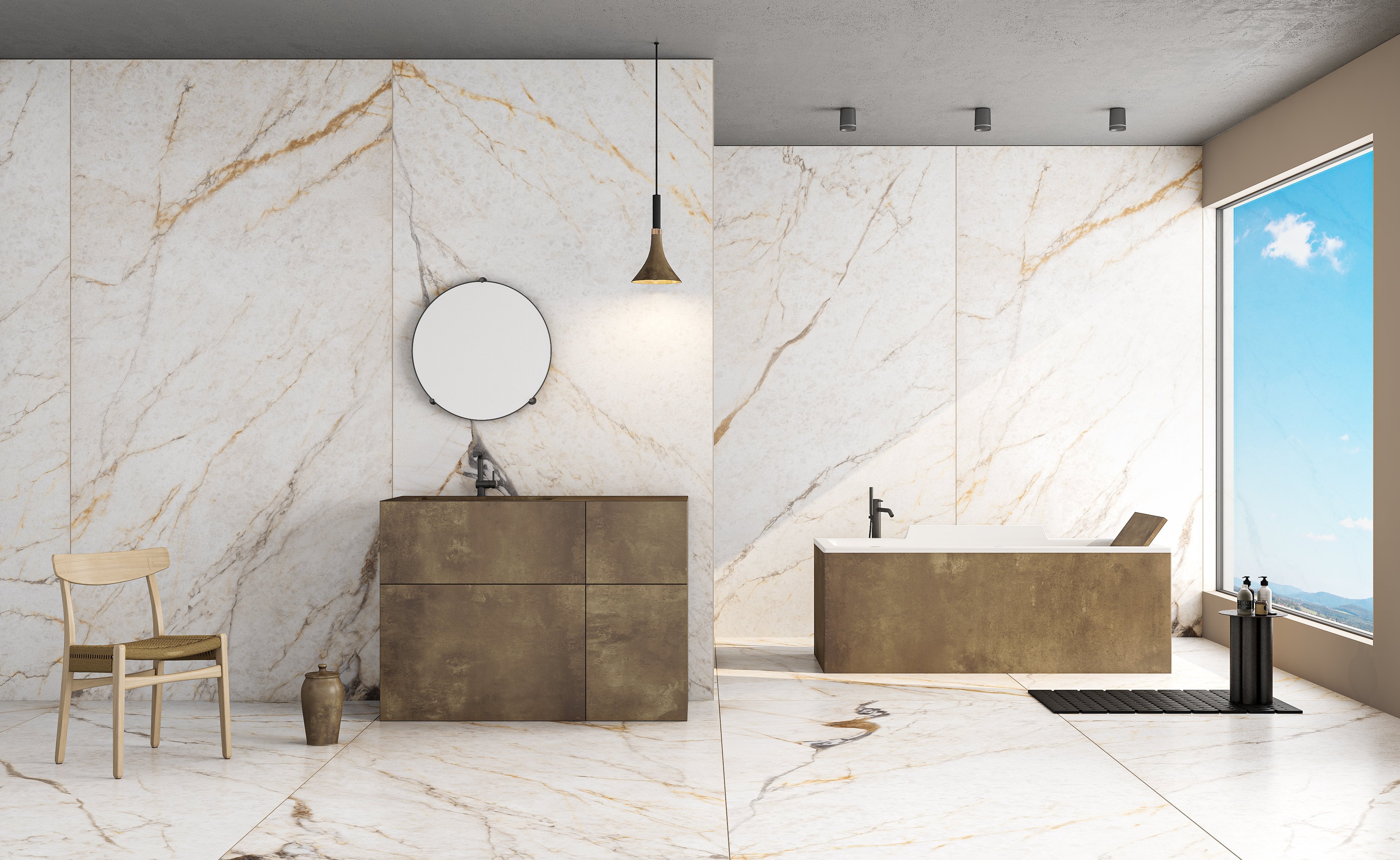 With advanced technology, tile sizes have consistently increased in recent decades.
Renovating or designing your home is an exciting and fruitful activity, and large format tiles are becoming on-trend. Before you begin your creative tile-laying journey, you might want to consider various products and their benefits before reaching a final conclusion.
Lioli Ceramica is delighted to offer a large format porcelain tile option with far superior features to non-ceramic tiles.
You might be wondering what's so interesting about giant porcelain slabs. In this article, we will dig into more details and provide an ultimate guide on large format porcelain tiles.
What are Large Format Tiles?
Before we talk about large tiles' size, style, and benefits, you might want to know what we mean by large tiles.
Maybe more than a decade ago, 12-inches tiles were considered large formats. However, due to the advancement of technology and innovation in tile manufacturing, the definition of large format tile has expanded to include tiles with at least one edge measuring 15 inches or more.
Large tiles come in different shapes, from square to rectangular, even in circles too, and are made of porcelain, ceramic, and stone.
Large porcelain tiles have a superior design and are available in a wide array of colours and patterns, offering great versatility. Porcelain tiles are beautiful regardless of shapes and sizes, yet large format porcelain tiles truly get everyone's attention without fail.
Furthermore, using these tiles results in fewer grout lines and makes your space more aesthetically pleasing.
Large format porcelain tiles are the ideal choice for residences, buildings, and commercial areas because of their versatile design options and benefits, which we will discuss further in this article. But before that, let's see when and where to use large porcelain tiles.
When and Where to Use Large Format Porcelain Tiles?
Large format porcelain tiles have a minimalist, streamlined and modern look, which expands your space and creates a cohesive look. These tiles have patterns remarkably similar to natural materials such as limestone, marble, granite, wood, and many more.
You can choose the most suitable design, pattern, and colour for floors and walls that match the theme. So, the selection of format tiles depends upon the design and theme you are looking for.
Large format porcelain slabs are extremely versatile and can be used in various spaces. Here, some ideal places where they can be used are as below:
Kitchen black splashes

Countertops

Shower

Bathroom Flooring

Fireplace surrounds
And many other places you desire for a seamless appearance.
Lioli Ceramica has an exclusive and irresistible large format porcelain tile collection from the marble series, stone series, wooden series, book match and many more.
What are the Sizes of Large Format Porcelain Tiles?
Large format tiles come in different sizes, designs, patterns, and colours. But the question is, "Does size matter?"
While purchasing tiles, many people ignore the size and end up purchasing smaller porcelain slabs instead.
Tile size affects design primarily because of grout lines. By tiling large format tiles, fewer tiles are required, which means fewer grout lines. These tiles create a more minimalist feel, regardless of the size of the room. Whereas smaller tiles have a completely different effect.
Large format porcelain tiles often have a 6mm or more thickness than regular porcelain tiles. The size of large slabs for floors or walls that exceed 12" x 12". There is no doubt that this highly durable material is considerably lighter and less expensive than other slabs and tile.
Things to Consider While Choosing Large Format Porcelain Tiles
Large format slabs or tiles are on trend these days and are a perfect choice for homeowners, builders, or constructors. As for the aesthetic appeal and durability, these are the right reasons to consider large format slabs for your home or office.
Large slabs enhance your small space, creating a seamless surface. They are easy to maintain and keep hygienic. Besides this, there are other factors you need to consider while choosing large tiles for your dream home.
We are here to help you make the right decision, choosing the right style, colour and pattern option and the right size and proportion. By doing this, you can achieve your desired look.
Pick a style for your large format tiles
Due to advanced technology in tile manufacturing industries, the production of tiles in different styles is introduced in short periods. From stylish and modern to classic and elegant to trendy and memorable, you can give your space the desired look.
If you wish to create a seamless look, keep the wall and floor tiles the same. And by mismatching large format porcelain floor and wall tiles, they form a sensational and outstanding style, enlarging your space and creating a cohesive effect.
Decide the colour and pattern for your theme
Once you decide on the style, you must consider colours and patterns to match your theme.
Choose colours and patterns that will complement your home's overall theme and interior.

You can choose bold patterns in spacious rooms like the living room and subtle patterns in closed spaces like bathrooms and kitchens. This way, they won't look cluttered.
Tiling space size and tile proportion
In order to minimise wastage of tile, measure the area that you're fitting tile and ensure that it is the right proportion to your space.
Although large format tiles or slabs can be used in smaller and larger spaces, as long as you select the right tiles proportional to the size of the room's area.
Lioli Ceramica, a leading porcelain tile manufacturer in Morbi, offers large format porcelain slabs with stylish, contemporary and modern designs. Our state-of-art porcelain slab collection has a wide range of colours and patterns that complement the theme of your space. Besides, our versatile format tiles allow you to redesign both spacious and smaller spaces.
Large Format Porcelain Tile Installation
Large format slabs are beautiful and visually appealing because they are highly durable and easy to clean. They come in a wide range of designs, colours, and patterns.
But when it comes to installing large format porcelain tiles or slabs, it can be tricky and best handled by a professional with the proper tools.
There are some key aspects to take care of while learning to install large format tiles.
Prepare the surface - Get rid of bumps and holes from the surface and use primed for your wall or floor tiles.

Inspect your tiles - It is essential to check the tiles and lay them dry to plan your layout.

Creating the right patterns - large format tiles allow you to create various patterns, including brick patterns. For that, it is important to use the ⅓ offset pattern instead of the ½ used for smaller tiles.

Cutting tiles - During tile installation, you must cut tiles to fit your floors and walls. To do this, you need the correct tools, like a heavy-duty cutter for reshaping your tiles.

Right adhesive - large format slabs are heavy, and it is best to place adhesive between the floors or walls and the tiles for complete contact.

Grout tiles - For a contemporary look, partnered with light-coloured grout, perfect for drawing attention to your floor.
The Benefits of Using Large Format Tiles
As we mentioned before, there are many benefits of using the large format for your home and office. Let us show you the advantages of large porcelain slabs.
Aesthetic appeal
Large format porcelain tiles have several advantages for homeowners; an aesthetic appeal is one of them. There is a sleek, modern look to it. Moreover, these tiles come in a wide variety of designs, colours, and materials. It has incredible visual appeal.
Minimal grout tiles
The crucial element of large format tiles is that they have fewer grout lines. As tiles require less grout area, they give a seamless surface. Grout's joints almost disappear between tiles, so achieving the desired look is easier.
Easy maintenance
As mentioned above, large format tiles have fewer grout lines, meaning less maintenance is required. We all know how hard it is to clean the grout lines, whether it is a floor or wall tiles. Installing large porcelain tiles is the best choice; they are easy to clean and require less maintenance.
Hygienic
Large porcelain tiles are more hygienic in comparison to other tiles. You must be wondering, "How come?" Well, fewer grout areas mean fewer areas to store dirt. And porcelain tile itself is more hygienic and easier to clean.
Other advantages of large tiles
If you think that's all the benefits of large porcelain tiles, then it's not. There are also other benefits, such as
Durability and lightweight

Quick to install

Cost-effective

Variety of usage
Why should you choose Lioli Ceramica's large format porcelain tiles for your space?
Lioli Ceramica is a renowned tile manufacturer in Morbi, India. We are providing innovative porcelain tile solutions with advanced technology. Our professional and experienced team works passionately, adapting to customers' needs, styles, and designs.
Design your space with large format porcelain tiles. Lioli Ceramica's large format porcelain tile collection has different sizes options from 1600 x 3200, 1200 x 2400, 800 x 2400, 1200 x 1200, and 1600 x 1600 with 6mm, 7mm, and 9mm thickness of slab tiles.
On top of that, we also have an extensive range of finishes that will match your theme and reflect your personality.
Were you looking for large format tiles for your space?
Visit our website and explore our large format tile collections; we're sure you'll find the ideal tile for your project.

Latest Blogs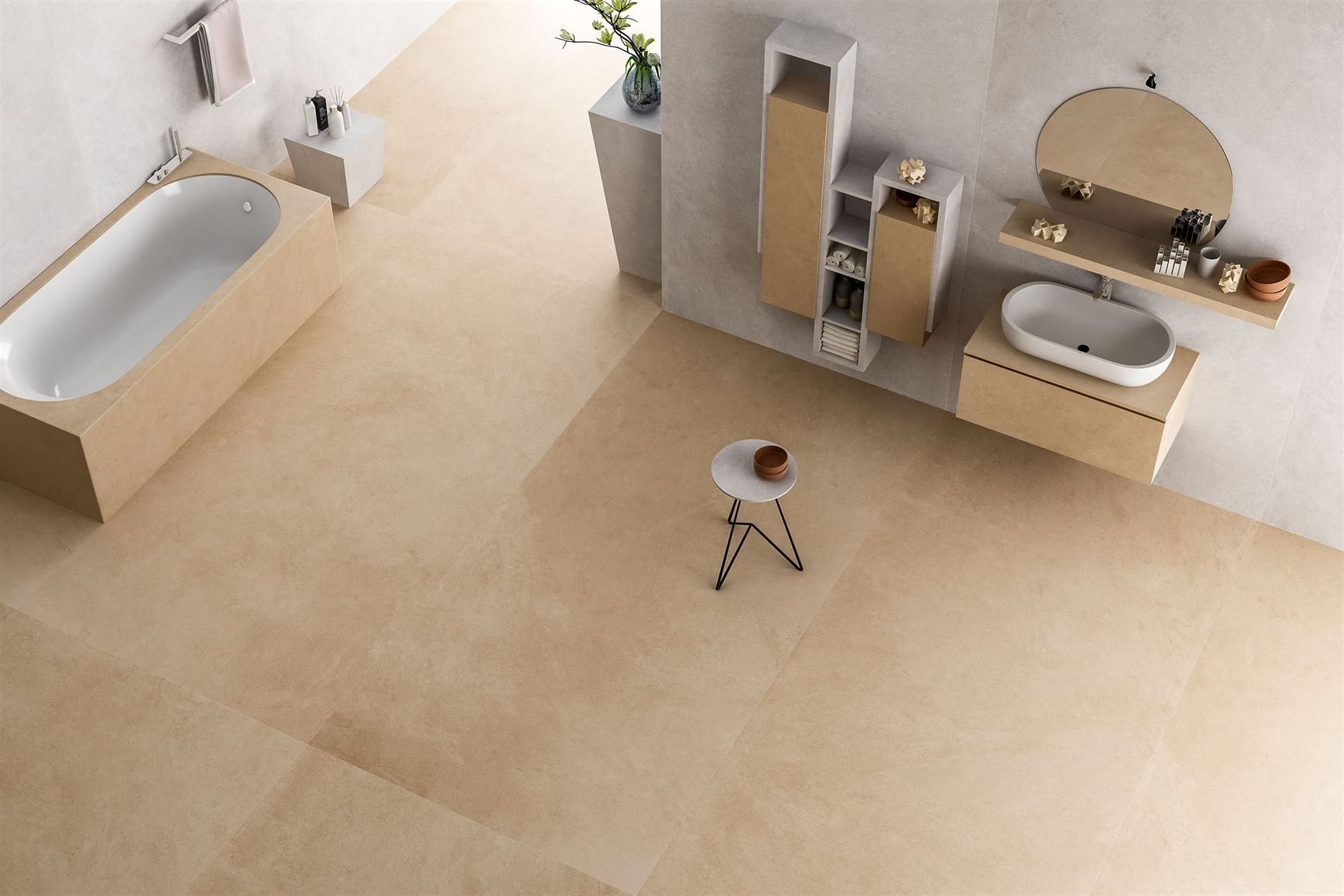 How To Clean Porcelain Tiles
Porcelain is a highly durable flooring that doesn't need much maintenance and cleaning. Boasting the attributes of being scratch, stain, and water-resistant installing porcelain tiles provides an advantage over ...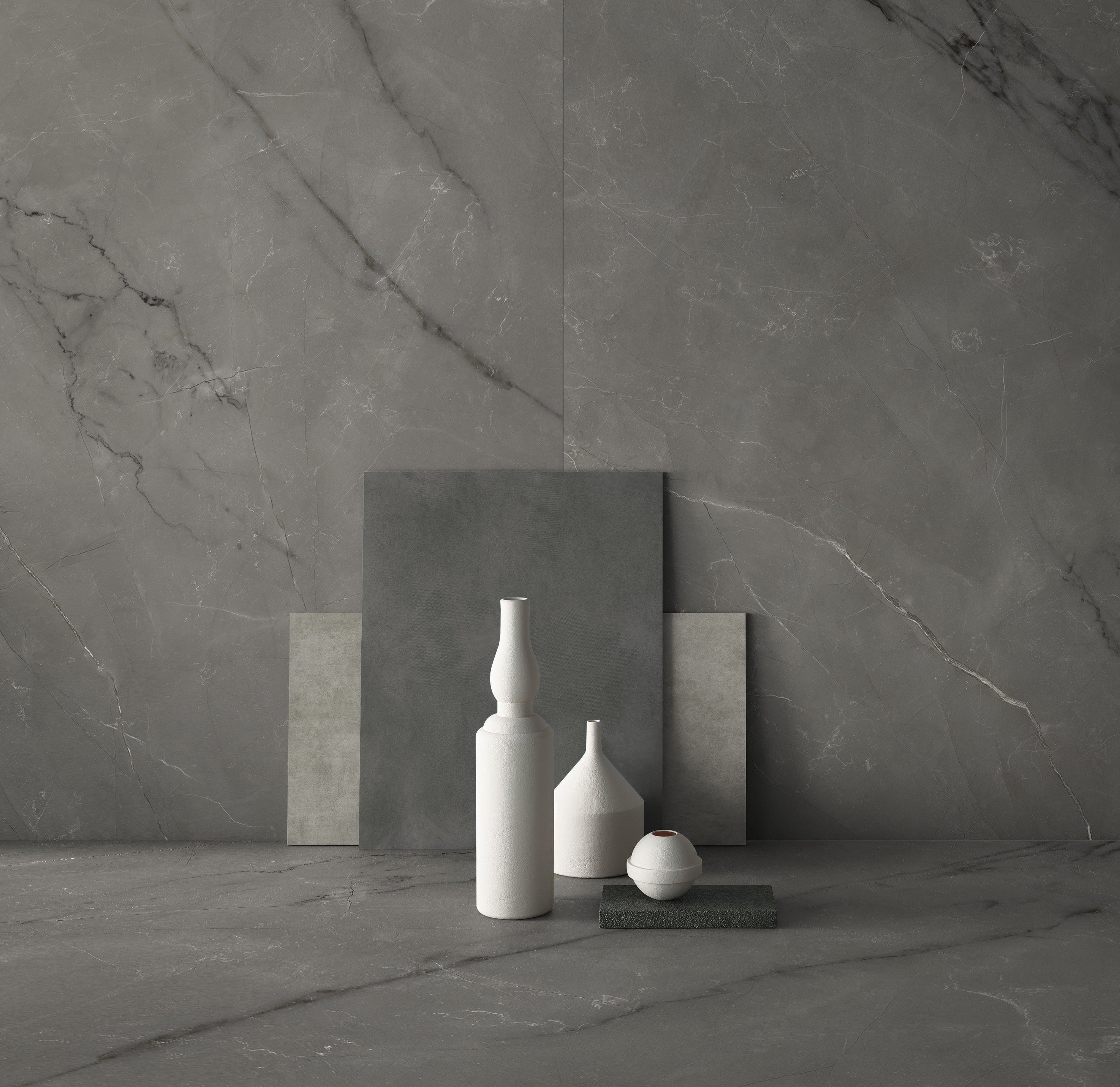 Why Porcelain Tiles are Better Than Natural Stones.
Whether to renovate the bathroom or install new tiles in the lobby or laundry room, they spend a lot of time deciding between using natural stone or porcelain tiles...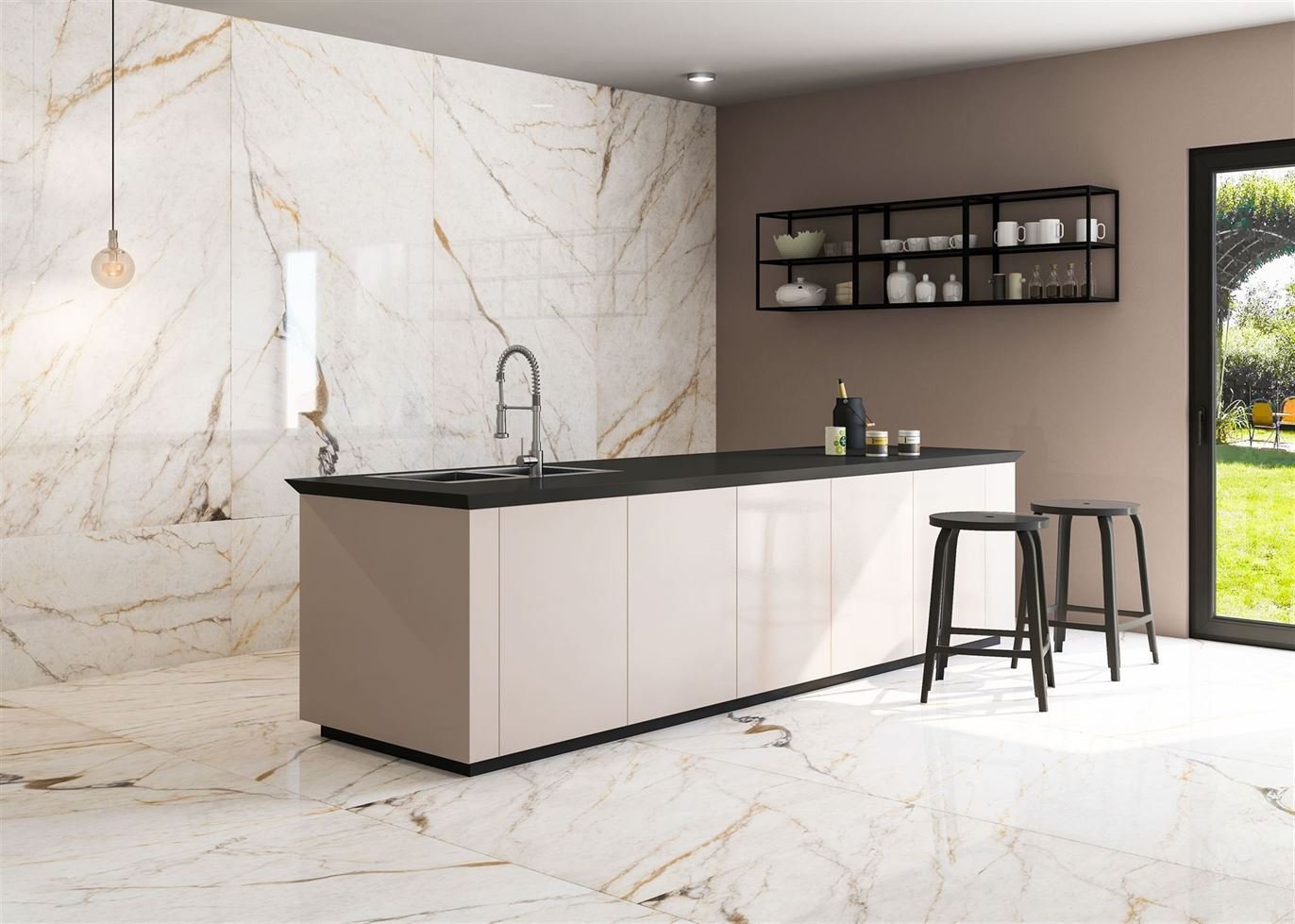 Kitchen Countertops 2022 Design Inspirations
Do you want to change the look of your kitchen in 2022? Then start with the kitchen countertops, the heart of the kitchen. Obviously, if you are investing a hefty ...