How To Clean Porcelain Tiles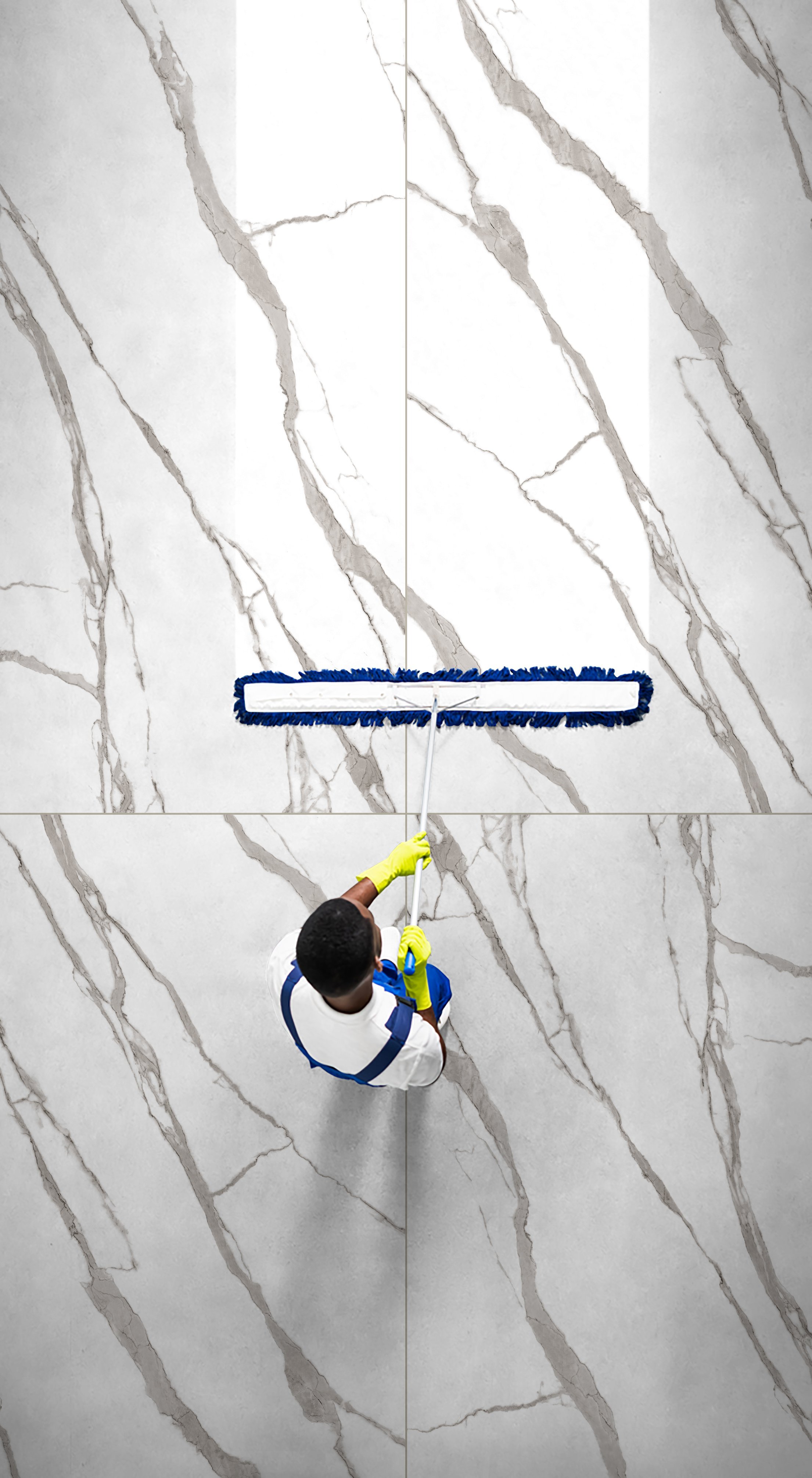 Porcelain is a highly durable flooring that doesn't need much maintenance and cleaning. Boasting the attributes of being scratch, stain, and water-resistant, installing porcelain tiles provides an advantage over other non-porcelain tiles. However, you would still like it to look its best, don't you?
Take a peek at our super handy and easy guide on how to clean porcelain floor tiles to keep them sparkling and shining for a longer time.
With our easy cleaning tips, spend more time admiring and less time cleaning your porcelain tiles!
A GUIDE TO CLEANING PORCELAIN TILES- DO'S AND DON'TS
Before we dive into the world of cleaning porcelain tiles, here are some quick tips on the dos and don'ts of cleaning tiles.
What To Do When Cleaning Porcelain tiles?
The regular cleaning consists of sweeping and vacuuming, removing the debris, mopping and thoroughly drying the tiles.

For deep cleaning, use mild detergents or floor cleaners to keep your surface shining.

You could also use a scrubber if needed.

Ensure the cleaning product is compatible with the tile you have installed.

Protect your grout with a sealant.
What Not To Do When Cleaning Porcelain Tiles?
Avoid using cleaners containing acid or chlorine bleach.

Do not use ammonia-based cleaners for regular cleaning.

Do not use wax-based cleaners.

Don't use oil-based detergents as they may leave residue on the tiles.

Avoid using harsh cleaning scrubbers such as steel wood pads or metal pads.
SUPPLIES YOU NEED TO CLEAN PORCELAIN TILES
So if you have decided to clean up your space, grab materials:
Broom or vacuum

Mop

Mop bucket

Vinegar/ commercial cleaning solutions

Baking Soda

Acrylic stone sealer

Brushes or scrubs
HOW TO CLEAN PORCELAIN TILE FLOOR
When it comes to porcelain tiles, they are one of the easiest to clean and maintain. You need to sweep the dump, take a damp mop, clean the surface, and leave it to air dry.
Simple, that's enough for regular cleaning. But the main question is how often you should clean porcelain tiles.
Maybe once or twice a week, or daily. Well, it depends on the foot traffic of the area plus how the space is used.
Moreover, there are different types of porcelain tiles: glazed, unglazed, and textured porcelain tiles, and all these have different ways of deep cleaning. So let's discuss them one by one:
HOW TO CLEAN TEXTURED PORCELAIN TILES
Texture tiles have rough surfaces, and you can feel elevations when you touch them. They are perfect to contrast with the decor but difficult to maintain. They can be cleaned like the other two, but they need more than just a wipe. So let's see how you can clean textured porcelain tiles perfectly:
Sweep and vacuum the floors. But, make sure to sweep twice, once in the direction of the tile and other times diagonally.

Take the water and vinegar solution and pour them on the tiles. Leave it for 7-13 minutes for saturation.

Then take the scrub and remove all the stains. Again follow the two-direction rule.

Rinse with warm water to clear out the solution.

Clean with a damp mop and leave it to air dry.
HOW TO CLEAN POLISHED/GLAZED PORCELAIN TILES
The most significant advantage of glazed/polished porcelain tiles is they are stain resistant as there is a non-porous coating of liquid glass. However, to retain its shine for longer, follow these steps to clean glazed porcelain tiles.
Start by sweeping or vacuuming the floor. Grab a broom and clear the mess, collect the damp in the dustpan and throw it in the dust bin.

Mopping the floor with water isn't enough to deep cleanse your tiles. You need more. So grab your bucket and fill it with warm water.

Add a quarter (1/4th )cup of white vinegar to 1 gallon (3.7 litres) of warm water. Vinegar acts as a neutral agent and can easily clean up strong stains.

You can also use different cleaning agents available online. But make sure not to use cleaning agents with high bleach. Keep in mind concentration of the solution should be less than 50% for use.

Deep your mop and start cleaning your tiles.

Clean again with the clean water (excluding the solution) and let it air dry.
NOTE: Clean the stains as soon as possible, as they can leave a light shade if they remain unattended.
HOW TO CLEAN UNPOLISHED/ UNGLAZED PORCELAIN TILES
Unpolished tiles are a bit different. They do not have any coating on them, so they are likely to get stained and discoloured over time. These materials needed extra care to keep them healthy over the years. Here are steps to follow while deep cleaning unglazed porcelain tiles.
Sweeping and mopping the floor is enough to remove dirt and dump on the floors.

Take a bucket full of warm water and add 1/4th cup of white vinegar to it. Or, use any of the available commercial cleaning solutions and add them as per the instructions given below. Use a solution with mild-pH.

And start mopping the floor with a damp mop. And dry the tiles with clean towels after mopping. Do not let the floors be saturated with the solutions as they are prone to water damage.

So try to clean small areas at a time.

For tough stains, scrub the floors with the help of scrubbers with nylon bristles or use abrasive pads. Then rinse it with clean water.

Rinse the floors with clean water and let them air dry.

After cleaning the tiles, Seal the tiles with an acrylic stone sealer to keep the pores sealed. Add 1 cup of sealer to 3 gallons (11.3 litres). Repeat this process yearly.
Also Read - How to keep bathroom floor dry: anti-slip bathroom floor
Tips To Keep Your Porcelain Tiles Clean For Longer
Now you are well aware of how to clean the porcelain tile surfaces to keep them hygienic, clean and shining.
Additionally, we've compiled some tips to keep your tiles shining for years to come!
For porcelain tiles, mopping with warm water works well.

Cleaning the porcelain floor tiles once or twice a month with vinegar solutions helps regain its shine.

If you use vinegar solution for cleaning, make sure to rinse again with clean and warm water. Also, dry the floor with a mop.

Cleaning and maintaining the tiles regularly will keep them in good condition.

Do not use coloured products on unglazed porcelain tiles as they may stain them.

While porcelain tiles are resistant to chemicals, avoid using harmful and heavy-duty cleaners.

If using any chemicals while cleaning, ensure to ventilate the area properly.

Wear gloves and eyewear to avoid getting harmed by any chemical particles.
For the cleaning enthusiast in you, go through our article on How to clean grout and keep your floor sparking and clean all the time!
ENDNOTE: CLEAN HOME IS A HAPPY HOME
Well, that's the end of how to clean and maintain the porcelain tiles. We hope you got a better understanding of cleaning the floor tiles. After all, a clean home is a happy and healthy home!
Contact us if you have any further queries, and Lioli experts would love to hear from you!
ABOUT LIOLI CERAMICA
As a leading porcelain tile manufacturer in India, Lioli is a trustworthy name in the porcelain slab industry. Delivering nothing short of excellence, we ensure every piece of the slab is at par with what you could say is a "combination of elegance and durability."
Get the best-in-class porcelain slabs to beautify your space with us, and well, this blog is already there to help you know how to clean, maintain and shine your porcelain floor surface.

Latest Blogs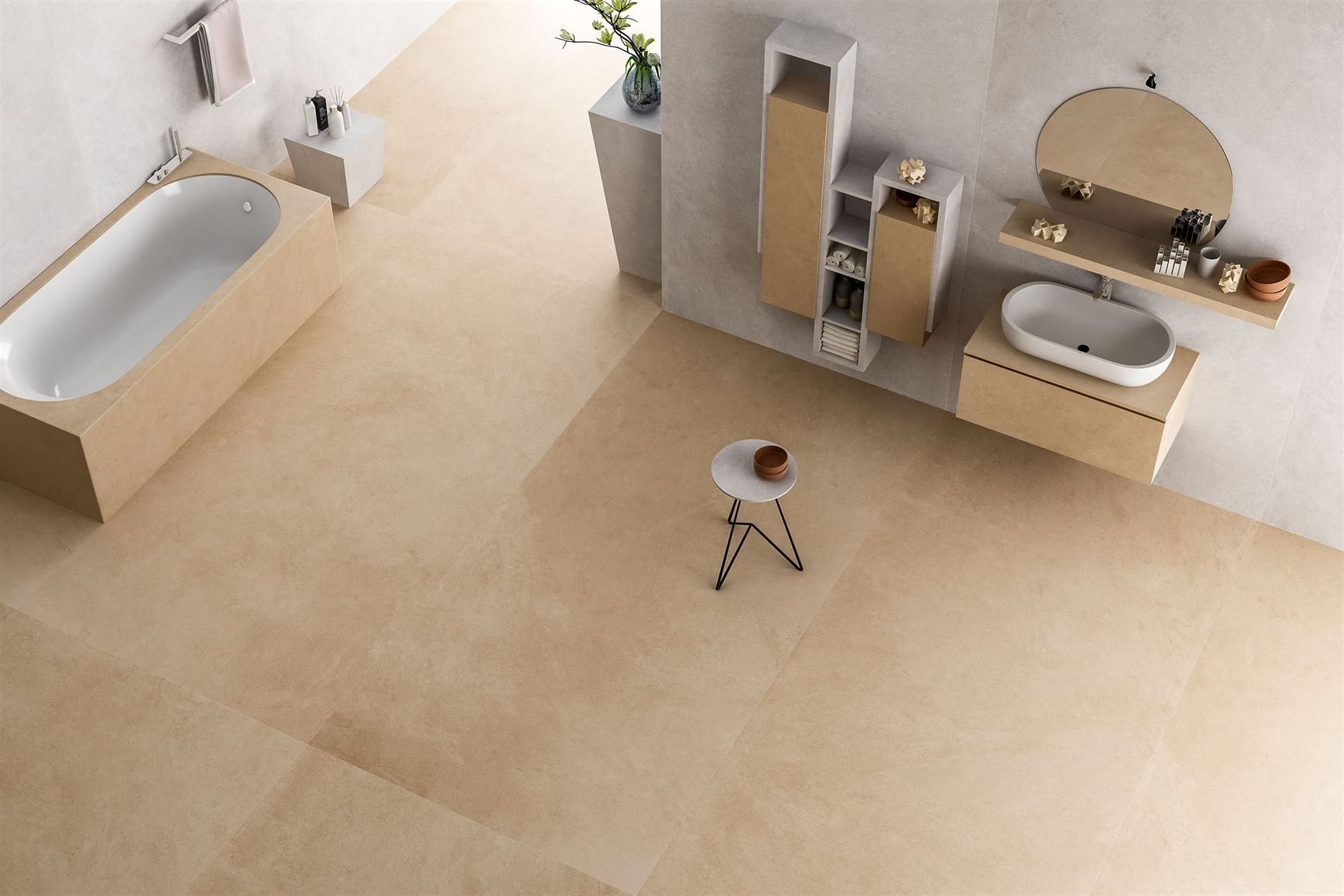 How To Clean Grout: 7 Efficient Ways To Renew Old Grout As New
Tiles are beautiful, sturdy, and have the best floors and wall options. It gets dirty and even cleaned with just minor efforts. But, the Grout! While ...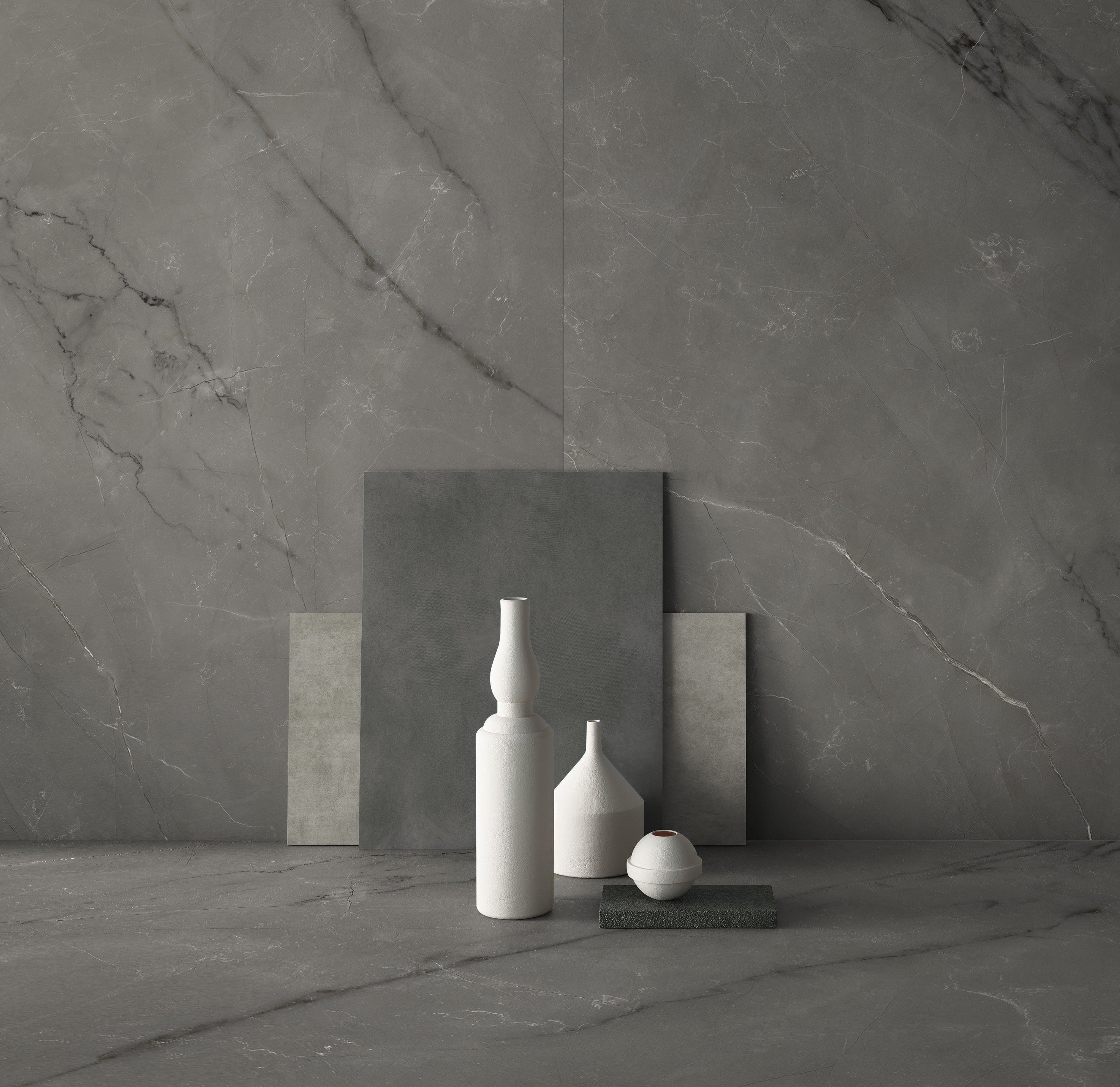 Why Porcelain Tiles are Better Than Natural Stones.
Whether to renovate the bathroom or install new tiles in the lobby or laundry room, they spend a lot of time deciding between using natural stone or porcelain tiles...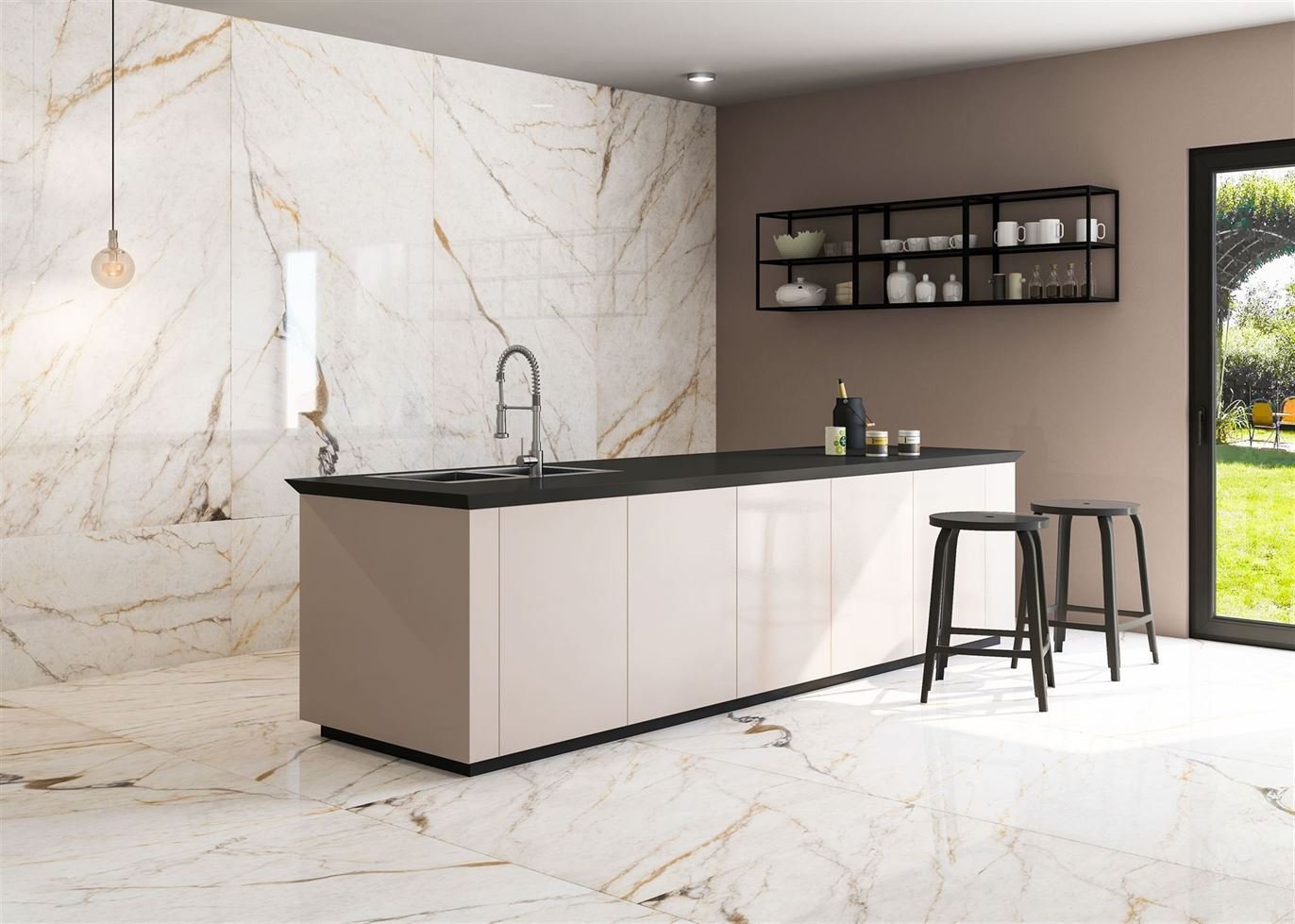 Kitchen Countertops 2022 Design Inspirations
Do you want to change the look of your kitchen in 2022? Then start with the kitchen countertops, the heart of the kitchen. Obviously, if you are investing a hefty ...