LIOLI'S 6 WARM TIPS TO WINTERIZE YOUR LIVING ROOM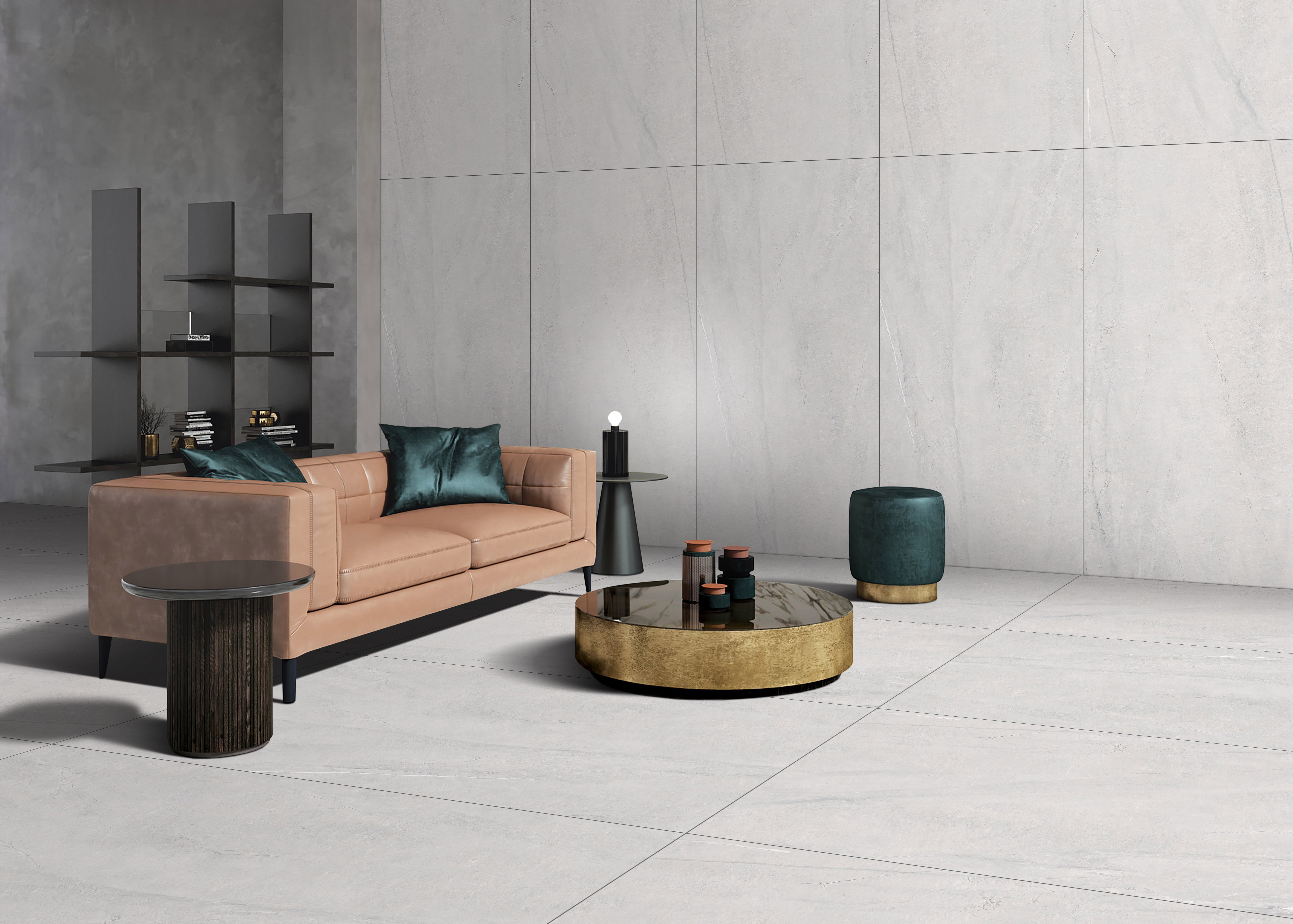 It's almost winter!
Just thinking about cold winds blowing through the north gives the happy chills. We all love cuddling up in warm blankets and enjoying the cosy and warm feelings that come with the winter weather, don't we?
With everyone living a hustle life, it's impossible to stay home all day. However, one can always spice up the comfortable place we call home!
So be with us until the end, Lioli Ceramica brings you some amazing tips to redecorate your living room- the most used space of your home to lend it cosier, warmer, and homely vibes!
Stay tuned!
01. Use Floorings That Resist Harsh Winters
Imagine waking up from your beauty slumber, just to feel cold floors beneath your bare feet. Sounds like torture, right? That is because among all the flooring options there are certain floors which feel coldest, while some give warmer feelings.
Floorings like rubber and cork feel warmer under the feet. But if you want a more prominent option that lasts for eternity then go for porcelain tiles.
Yes, porcelain has a great ability to transmit heat, which makes them cold in winter. But if they are installed with a heat radiant system then the above-mentioned problem can be solved.
Heat radiant system is installed between subfloors and surface floorings, and they are specially designed to radiate warmth across the floors. So, you can enjoy the elegance of porcelain floors even in the cold winters!
If you don't want to install a heat radiant system, then you can warm up your floors by placing carpets and rugs.
This will create an accent look for your living room. Moreover, you can remove them once the winters are over! sounds simple right?
Another thing about porcelain tiles is they are FROST RESISTANT and can keep up with drastic seasonal changes.
Lioli offers world-class porcelain tiles, which are the epitome of elegance and beauty and can be used to enhance your living room's aesthetic appeal.
Available in different sizes, designs, and varied collections to suit your architectural needs, you surely won't regret browsing through our catalogue for much-needed inspiration!
02. Add Textures To Make Your Space Look, Cosier, Warmer And Inviting
Do you know you can change the whole seasonal mood by just adding textures to your room? Adding textures to your space adds depth to the decor and makes the space look more inviting and cosier.
If you have a living room renovation in mind, then do add textured tiles to enhance the beauty of your living room. You can use textured tiles on floors and walls too.
Adding textured tiles on walls adds character to your living space and makes the space look more lively and extraordinary. Lioli's Stone Series can add that extraordinary factor to your living room.
You can also add faux sheepskin layers to your decor. Faux sheepskin gives a softer look to modern furniture, you can lay them on the floors or can use them as layers on the pillow, or for your tea table.
Sheepskin adornments give space a clean, sleek, and minimalistic look and make your entire room feel ethereally enchanting (can't miss the warm vibes one craves so much in winter!).
03. Play With Patterns And Colours
Christmas is coming, so be sure to greet your guests in style with an artistically decorated living room.
Get your imagination rolling and turn your dull living room into an enchanting and inviting place. Just make sure to maintain a proper balance between patterns and colours.
When a perfectly chosen pattern and colour blend together nicely, they give the entire room a complete and elegant look.
TIP: While choosing colours, ensure that you choose a rich and saturated colour palette to make your space look more elegant.
Lioli's Mountain Tortora, Armani Brown, Nero Marquina, and Meek Coal are the best examples to add to your room. These darker shades will add warmth to your living space.
If you want to add more drama, then balance the darker hues with minimalistic patterns. You can complete the look with cushion covers, rugs, and carpets.
04. Make Your Fireplace The Centre Of Attraction
Do you have a fireplace? If yes, then perfect. Make your fireplace the focal point. Don't leave it bland.
You can add floral-designed patterns above your fireplace to give an eccentric look. Lioli's Flora Mosaic can fill your space with aesthetic floral patterns to add elegance and charm to your living room.
Not a fan of floral designs. No worries. Our Concrete Series, Stone Series, and Marble Series can make your fireplace look 10 times more beautiful than already it is.
You can also add small elements like flowerpots, photo frames and candles to your fireplace to give it a personal touch. Shift the furniture near the fireplace. If not the entire furniture, then you can make it your own book corner.
If you are a bibliophile, then think about snuggling up near the fireplace with a book in your hand and your favourite drink on the near coffee table, feels serene right?
05. Allow More Light To Come
Never forget the lighting! You know the entire lighting of your room can affect your mood. Moreover, natural lighting gives a sense of security and comfort. Let natural light fall and fill your room with the serenity and warmth of nature.
You can also add lustrous tiles and mirrors to maximise the light. Lioli's Statuario Venetian and Bianco Lasa can give your space a brighter look.
TIP: Add mounted lights and overhead lamps beside your furniture to create comfort in the area.
06. Add An Ambience With Candles And Fairy Lights
Imagine your darker room with softer lighting! Gives classy vibes, right? You can add the cherry on top by adding candles or fairy lights(a little fairy light never hurt anyone after all!).
Place the candles on the fireplace, centre table, side table, and even on windows (without drapes). Placing scented candles can give a relaxing sensation.
You can also use ceramic jar candles, and if you are crafty enough, make your own DIY candle at your home with basic things.
If not candles, you can add fairy lights too! But where? You can add them to your window frame, around the fireplace, or even on windows.
Such an aesthetic setting will make your entire living room look cosier and more welcoming!
Last Words,
We hope our ideas will help you give your living room a classy, charming, and inviting feel! Add some of these elements or add everything, whichever suits your style. But be aware, overdoing can result in design disaster!
So be careful there. But keep one thing in mind, in winter when the outside becomes chilly, we seek comfort, cosiness, and warmth in our homes. So, try to add elements that bring warmth to your place.
A perfectly chosen colour palette, furniture and the correct lighting can change the look of your entire space! So choose with utmost care.
So we wish you good luck with your winter redecoration plan. Lioli Ceramica wishes you a warm winter!

Latest Blogs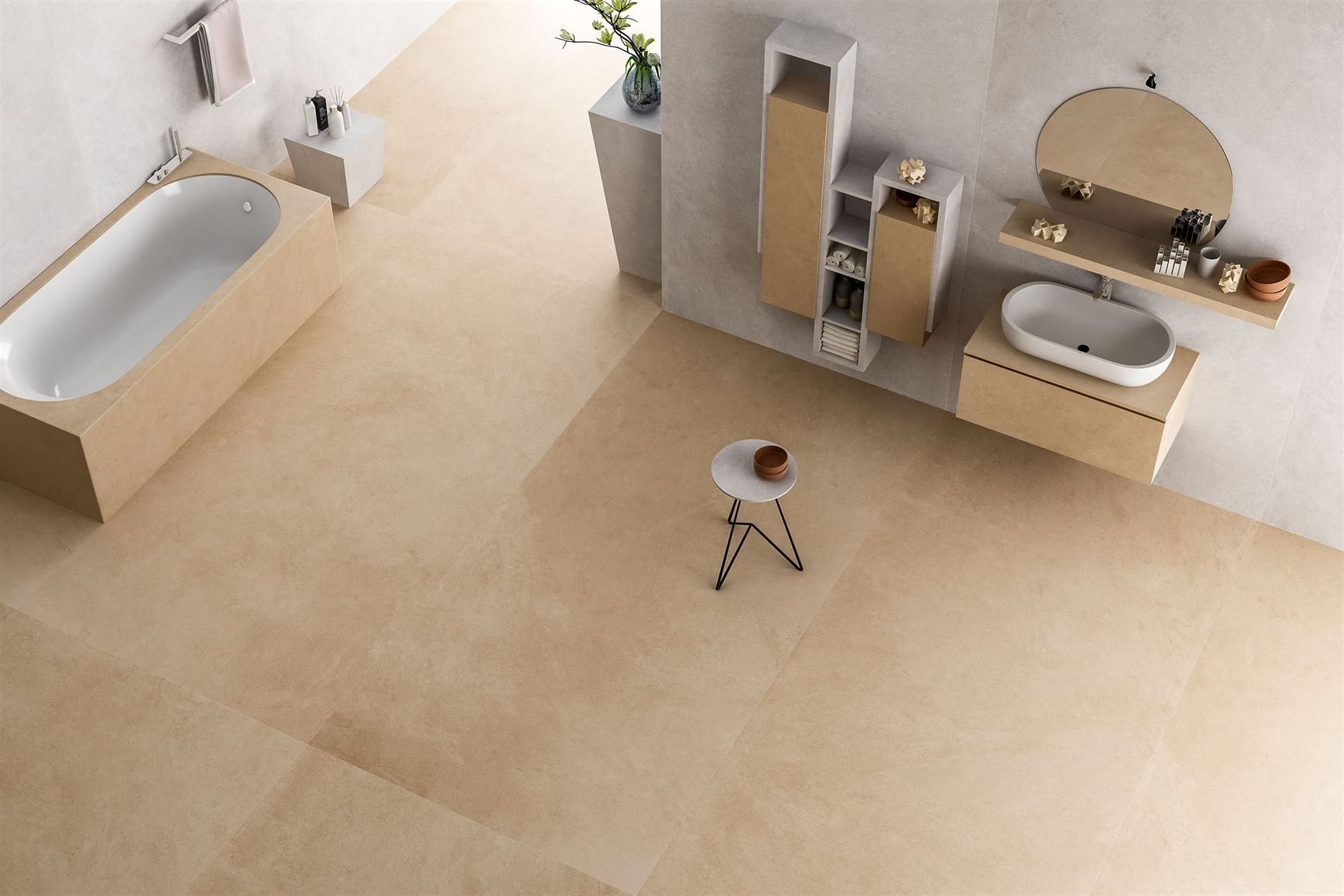 How To Clean Porcelain Tiles
Porcelain is a highly durable flooring that doesn't need much maintenance and cleaning. Boasting the attributes of being scratch, stain, and water-resistant installing porcelain tiles provides an advantage over ...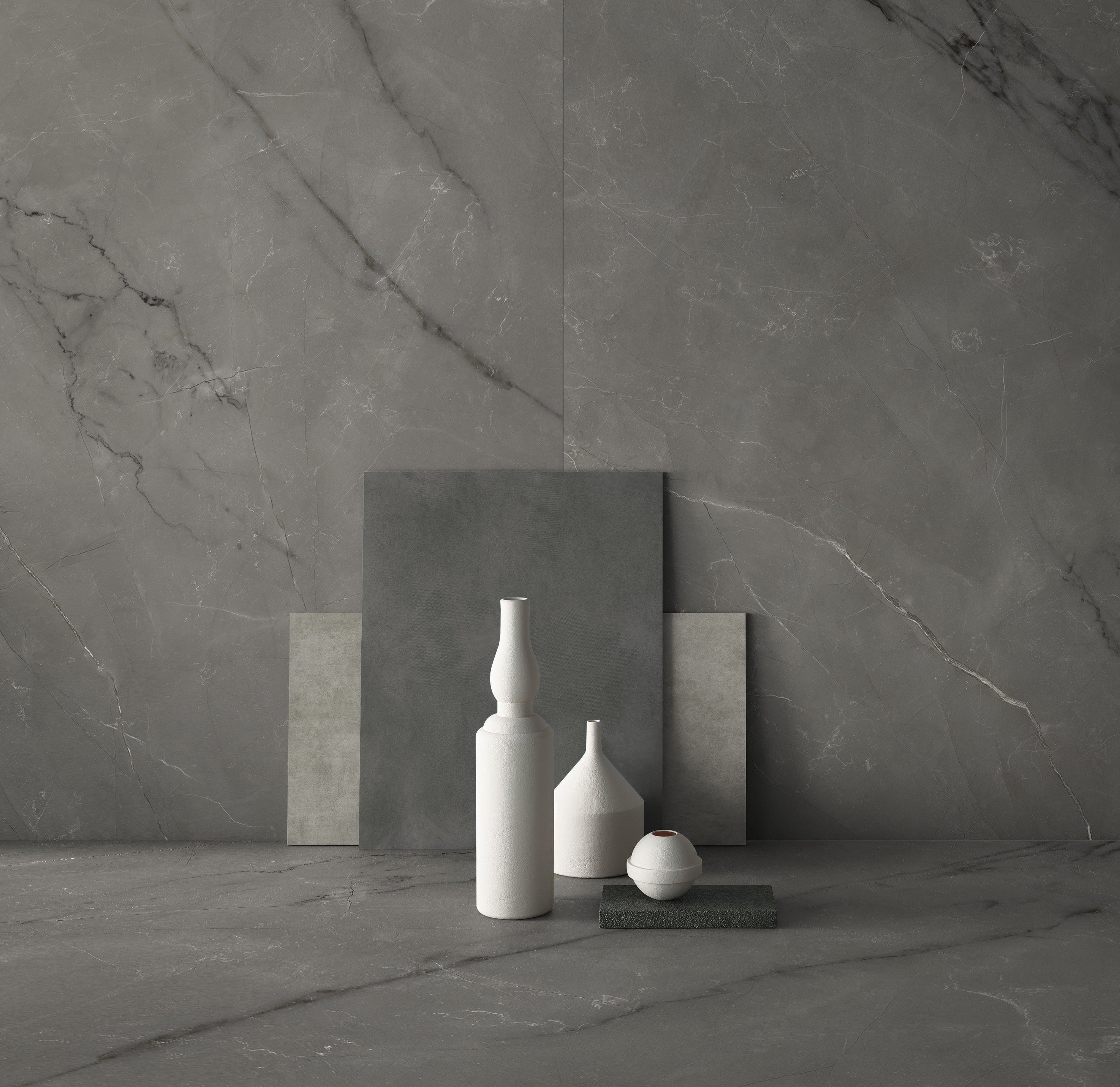 Why Porcelain Tiles are Better Than Natural Stones.
Whether to renovate the bathroom or install new tiles in the lobby or laundry room, they spend a lot of time deciding between using natural stone or porcelain tiles...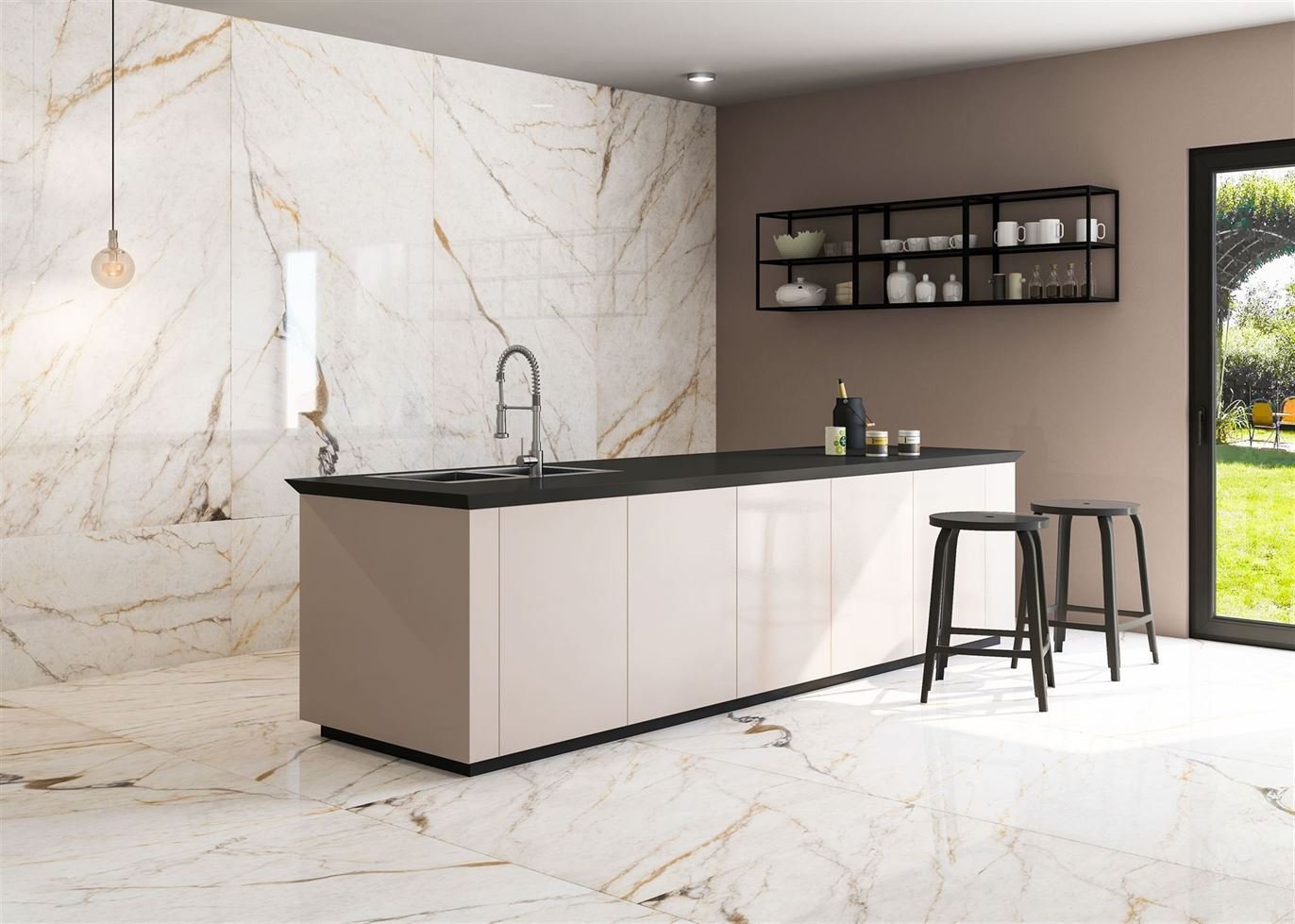 Kitchen Countertops 2022 Design Inspirations
Do you want to change the look of your kitchen in 2022? Then start with the kitchen countertops, the heart of the kitchen. Obviously, if you are investing a hefty ...