Lioli's complete guide to choosing the right tiles for outdoor space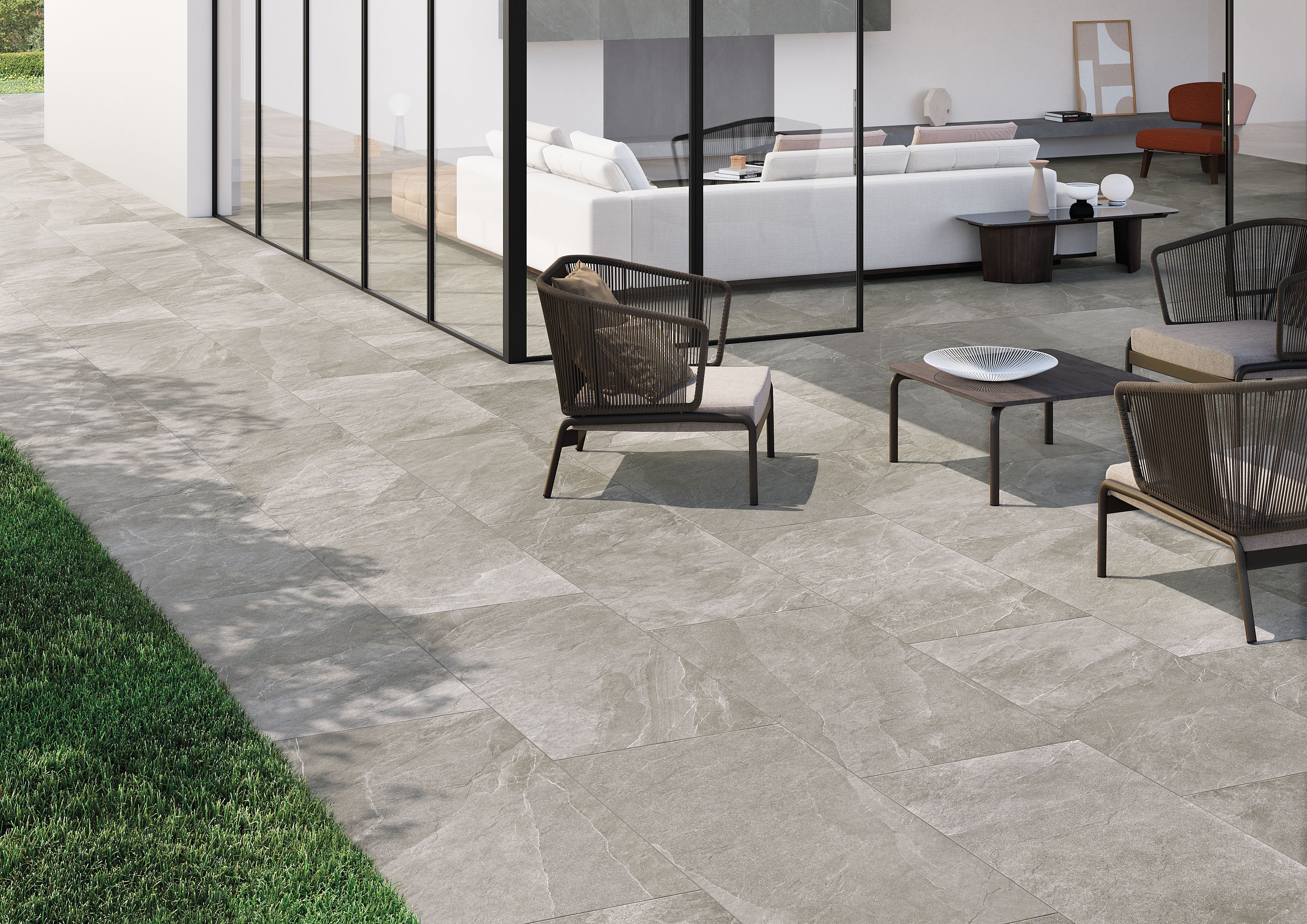 The concept of outdoor spaces isn't only gardens and patios anymore. With people experimenting with their space, like opting for an open kitchen or bringing style and colour to their open area, the line between indoor and outdoor tile has blurred more than ever before.
When it comes to choosing the right tiles, you might get overwhelmed as it is challenging to find the right tiles for your outdoor space.
If you are looking to revamp your parking area, add a touch of creativity to your backyard, or simply update your outdoor space, Lioli Ceramica brings forth a helpful guide to help you choose the best outdoor tiles for your home.
About Outdoor Tiles
Indoor and outdoor tiles differ in terms of designs, functionality, and durability.
Outdoor tiles are often found in concrete, cement, stone or pavement finishes. As the surface of such outdoor tiles is more textured, it offers a slip-resistant feature, making it safe and durable for use.
Outdoor tiles are more durable than indoor tiles and can resist extreme climatic conditions. So, make sure to choose the correct outdoor floor tiles for your space.
Where can outdoor tiles be used?
Practically everywhere!
You can use outdoor tiles for your outdoor kitchen, lounge, deck or dining area and give it a classic or vibrant look, as per your taste.
Make your outdoor patio a perfect place to relax with porcelain outdoor tiles available in wide colours, designs, textures, and sizes from the house of Lioli Ceramica.
13 Tips To Choose The Perfect Outdoor Tiles For Your Home
Finding the suitable outdoor tiles may be an exhausting task. Don't choose the tiles solely based on their looks and colour. You should consider many other aspects to ensure your tiles remain long-lasting for years.
If you are wondering how to select the best outdoor tiles, consider all the tips explained below, and you will find your dream tiles in no time!
01. What is your budget for outdoor tiles?
The first step toward buying outdoor tiles; setting a budget. Calculate the cost of tiling solutions by measuring the space.
Though the outdoors is the first thing in your home anyone would notice, spending a fortune is not worth it. So make sure to keep a realistic budget- not too low, not too high.
You can trust Lioli Ceramica experts to offer you the best tiling solutions within your budget.
02. Choose grip and slip-resistant tiles
When choosing your outdoor floor tiles, safety should be your top priority. Consider the grip, texture, and how slippery the tiles can be when wet.
If you have an outdoor pool or live in an area where it often rains, look for non-slip surfaces with a firm grip and slip-resistant features.

You can also check the ratings of the tiles- one is for fragile tiles while five is for the most durable ones. Choose the tiles that have ratings of at least four or above.

Also, think about where you want to place the tiles; is it for flooring, or do you plan to use them on the wall?
Whatever the place- balcony, parking, backyard, or patio, make sure to get the right anti-skid tiles for your home.
03. Light exposure and weather conditions are crucial factors
Are you blessed with natural sunlight in your home, or is it often dark and shady?

Do you get rain in the spring?

Or does it get scorching hot in summer?

Do you live in a place where there is a lot of snow?
All these factors play an essential role before you zero in on any tiles for your outdoor application.
If you live in a place with lots of sunlight, choosing the dark shades of tiles would work best for your home.

Choosing light and softer tiles shades can give your place an appealing vibe if areas receive less natural light.

Also, consider the weather conditions to make sure your outdoor floor tiles can withstand extreme weather changes.
04. Get creative and experiment with colours
Dump the boring and outdated tile designs. With numerous options in the tile world, get creative while styling your outdoor space designs!
Give the outdoor area an elegant and classy look or make it more lively with different colours and styles.

Do not hesitate to experiment with new styles and textures to make your space more soothing.

Play around with colours and patterns, or use dark and light tile colours to create an unusual layout.
Pick from Lioli's impressive collection of porcelain slabs in different sizes, colours, and finishes to experiment with your space and give the captivating look you desire!
05. Choose the right tile for different outdoor areas
When buying outdoor tiles, consider where you will use them. A pool area and an outdoor dining area are different, and so are the tiles' requirements.
Patio, parking, and pool tiles as well as garden outdoor tiles differ. Whether you intend to use it on the walls or the floor, keep this in mind before choosing an outdoor tile design.
06. Avoid polished tiles
Polished tiles are a big no-no for outdoor spaces!
It may seem a good option for indoor use, but as far as outdoor tiles are concerned, there are chances of injuries as polished tiles are very little slip-resistant. Moreover, it may need frequent repairs due to chipping or damage.
07. Keep the surrounding in mind
A crucial factor to keep in mind when you go tile-hunting for your outdoor area. The type of tiles you need for your home will differ depending on whether you live in a concrete jungle or near a beautiful beach.
As the climatic conditions may vary, so will the suitable outdoor tiles type.
Lioli Ceramica experts can guide you to find the right outdoor porcelain slabs keeping your every minute detail in mind.
Get in touch with us!
08. Consider the outdoor tile finishes
When choosing outdoor tiles, who can forget the finishes? Some of the commonly found finishes for outside space are
Wood finish tiles

Carpet tiles

Decking tiles

Rubber tiles

Plastic interlocking tiles
Make sure you know their pros and cons and appropriate applicability before you settle for one.
09. Consider the procedure of tile installation
Every tile has a different installation process. While some tiles like plastic and hardwood need minimal prep and no additional materials, tiles like ceramic, porcelain, and granite may require other materials and preparation before laying the tiles.
10. Choose tiles that require minimal maintenance
Always install tiles that are easy to clean and maintain.
Cleaning and maintaining can prove to be difficult as outdoor areas are usually big. Moreover, it gets dirty easily. And, if you have glossy or polished tiles outside your home, maintenance will be more expensive.
Note: Opt for tiles that require minimal maintenance and won't burn a hole in your pocket through their recurring costs!
11. Beauty and functionality go hand in hand
When it comes to choosing the outside floor tiles, your eyes may catch tiles that might not be suitable for outdoor purposes.
Remember - Form and functionality.
Anyone would want visually appealing tiles for outdoor areas, of course, but also keep a tight hold on the functionality, durability, and lifespan to get the best tile-laying results for your abode.
12. Which tiles would match your theme and style of home?
While fussing over the outdoor tiles, do not forget about the indoor theme!
You are at liberty to play and experiment with tiles of different colours, textures, and designs.

However, make sure it tunes well with your indoor tile designs.
If your indoor style is a light colour palette, select outdoor flooring that would complement your indoor space, giving your house a luxurious yet completely harmonized charm.
13. Chose the outdoor tiles that make your dream space a reality
Last but not very least, pick the tiles that please you!
Because, what's the point of buying tiles if they do not appeal to your heart?
After all, it is all about making your dream home come true. Of course, you must consider all the factors mentioned above to select the right outdoor floor tiles. And, don't forget to keep the balance between the tiles' beauty and sturdiness.
Make sure you bear in mind these 13 tips to choose the right outdoor floor and wall tiles for your home, and we assure you, you will zero in on the best tiles!
Different Types Of Outdoor Tiles
Having understood what factors you need to consider when choosing your outdoor tiles, now you can learn more about their types.
Not all tiles have the same features. And for outdoor spaces, durability is an uncompromising factor.
So, let's look at the outdoor tile types one by one and how they differ from one another.
1. Porcelain tile
One of the most commonly used outdoor tiles, porcelain tiles are sturdy, dense and long-lasting for outdoor use. Furthermore, such tiles are frost, heat and water resistant.
Owing to such features, porcelain outdoor tiles are more popular than natural stones among homeowners, architects, and interior designers for residential and commercial purposes.
However, make sure you go with unglazed or matte finish tiles for outdoor use, as glossy tiles increase the risk of tripping when wet.
Lioli Ceramica is widely known for offering the highest standard porcelain slabs for clients across the globe.
Visit our collection gallery to browse through our visually appealing and sturdy porcelain slab collection in numerous sizes, colours, designs, and finishes.
2. Ceramic tile
Also popular for outdoor flooring, ceramic tiles are loved for their smoothness, texture, and budget-friendly rates.
But, ceramic tiles are not as sturdy as other tiles and are suitable to withstand only mild weather. So make a note to check the rating and durability before you decide to use it for outdoor wall or floor applications.
3. Quarry tile
Ideal for patios and courtyards, quarry tiles are strong, durable and perfect for outdoor applications. The only downside is that there are few options when it comes to colours, textures, and designs.
For warm and rainy weather, quarry tiles are ideal as they are water and slip-resistant. However, such tiles are not suitable for areas experiencing harsh winters.
4. Slate tile
Another common outdoor tile often seen is slate. It is a rock created under extreme heat and pressure. Being durable, water-resistant, and long-lasting has made slate tiles a popular choice among people.
Slate tiles are found in numerous colours and shades- from bright orange and red to dark grey and black. Use it for your deck, garden, pool area, or paved walkways to create an alluring outdoor design.
5. Concrete tile
From the patio to an outdoor kitchen island, concrete tiles can add a dash of creativity to your outer space. With its durability, ability to withstand harsh climatic conditions, and endless design possibilities, you can turn your under-used patio or backyard into your abode's hot spot!
6. Limestone tile
Limestone is the unsung hero of natural tiles. Used for thousands of years as a building material, it is still a favourite for many.
Limestone tiles are suitable for dry and mild weather areas.

Compared to other outdoor tiles, limestone is soft; hence it may chip or crack easily.

It also needs regular sealing to prevent any damage.

It can easily be shaped, cut, and designed to create unique patterns for your outdoor garden, deck or patio.

There are several colours and designs available to suit any decor or theme.
7. Sandstone tile
Made from sedimentary rocks, Sandstone is more fragile than limestone. Owing to their low porosity and durability compared to other tiles, they often need sealing to protect the surface along with additional maintenance to prevent fungi or algae formation.
However, Sandstone makes a great outdoor flooring option for dry areas.
8. Granite
A natural stone, granite makes an elegant outdoor application. It is durable, and when properly maintained, it can serve its purpose for a long time.
Though it does require sealing periodically, it is easy to maintain and is an ideal option for people with kids or pets, as it does not crack or chip easily.
9. Travertine
Used for floor and wall coverings, travertine is naturally quarried limestone with a beautiful texture. But its pitted surface can gather dirt if not maintained properly. And polishing the stone can make it highly slippery when wet.
This elegant natural stone comes in a range of shades- from dark brown to soft cream. Its natural pitted texture makes it an excellent choice for pool areas, yards, or patios.
10. Marble
Known and popular for its silky smooth texture and exquisite designs, marble gives your outside space the right touch of sophistication and class.
Polished marble can be slippery when wet and can wear out easily. So, go for an unpolished or matte textured surface and make sure to seal it regularly to protect the surface from water and stains.
Use it for your driveway or an outdoor kitchen. A marble fountain sounds pretty interesting too, doesn't it?
Sealing It Up With Conclusion.
As we near the end of this blog, we hope you now have a clearer understanding of what you need to consider when buying outdoor tiles and which tile type is best for you.
Get The Perfect Outdoor Tiles For Your Home With Lioli Ceramica
There are many options to choose from, and Lioli Ceramica is right here to help you guide in finding the most beautiful outdoor porcelain tiles for your place.
As a leading porcelain slab manufacturer and exporter in India, Lioli Ceramica offers an array of elegant yet super functional slabs with numerous designs, colours, finishes, and unmatched quality. With our large format porcelain slabs in different sizes, your interior will look amazing!
Frequently Asked Questions
Of course, you can. With numerous options available and to choose from- textures, designs, sizes, colours and such, pick the tiles that deem perfect for your abode.
If you install polished or glazed tiles, they may become slippery when wet and can lead to injuries. Instead, opt for unpolished or matte finish tiles that are anti-slip and anti-skid for your safety.
Yes, you can. But first, consider the tile and its appropriate application as some floor tiles may be too heavy for wall application.
As tiles come in different thicknesses, 8-10m thickness tiles are ideal for indoor purposes, whereas 20mm thickness tiles are recommended for outdoor use due to their ability to withstand harsh weather conditions and heavy foot traffic.

Latest Blogs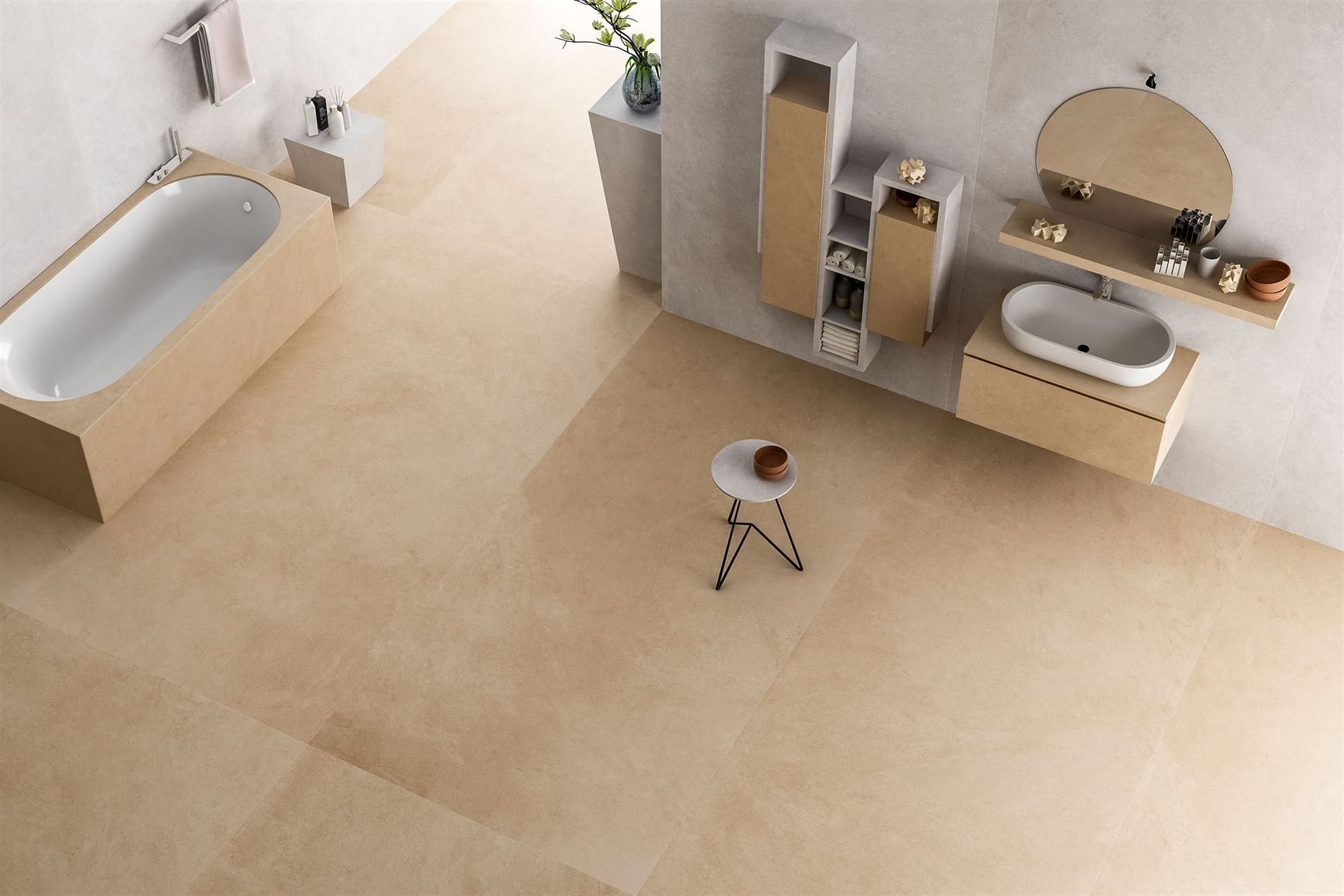 How To Clean Porcelain Tiles
Porcelain is a highly durable flooring that doesn't need much maintenance and cleaning. Boasting the attributes of being scratch, stain, and water-resistant installing porcelain tiles provides an advantage over ...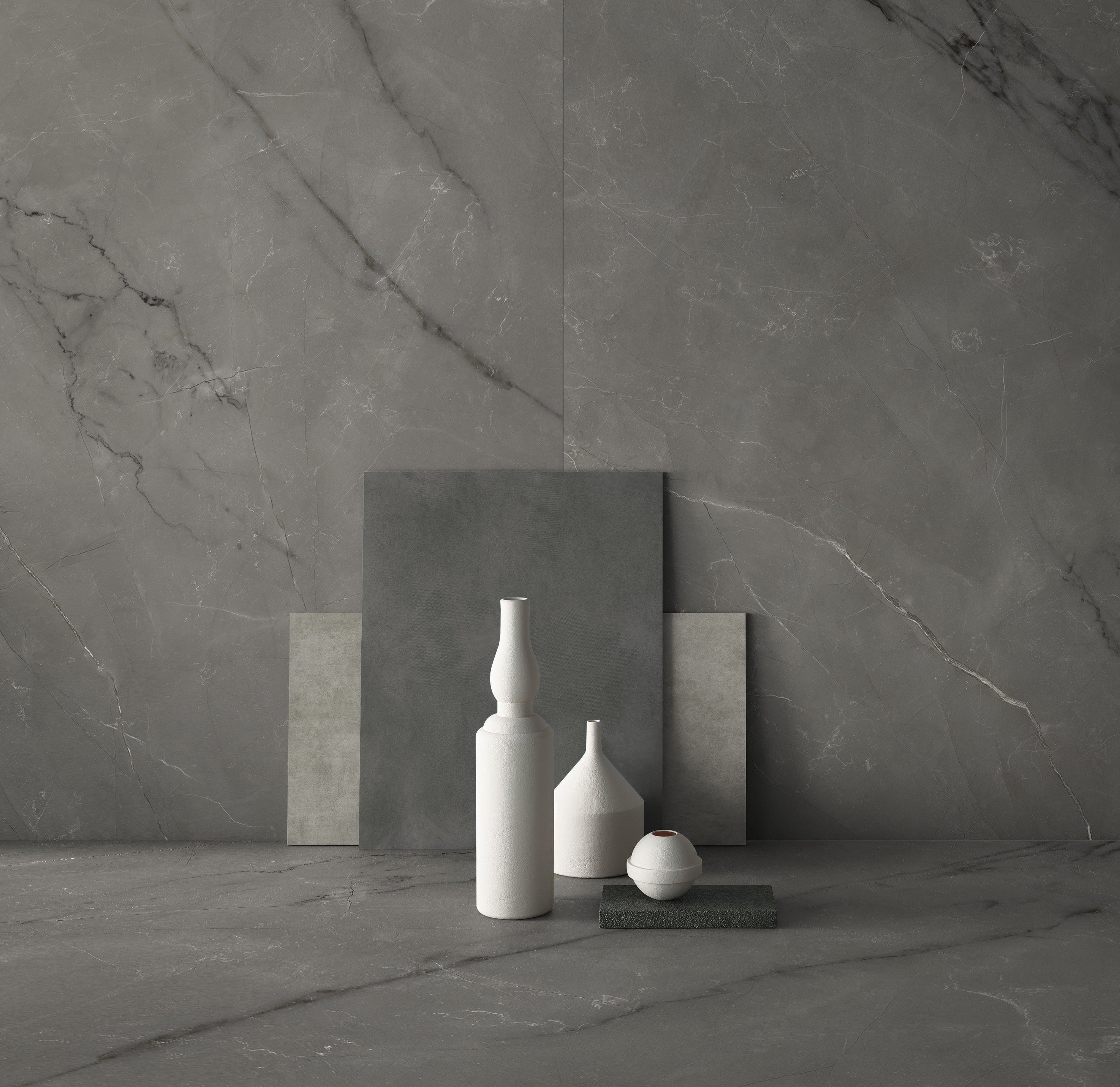 Why Porcelain Tiles are Better Than Natural Stones.
Whether to renovate the bathroom or install new tiles in the lobby or laundry room, they spend a lot of time deciding between using natural stone or porcelain tiles...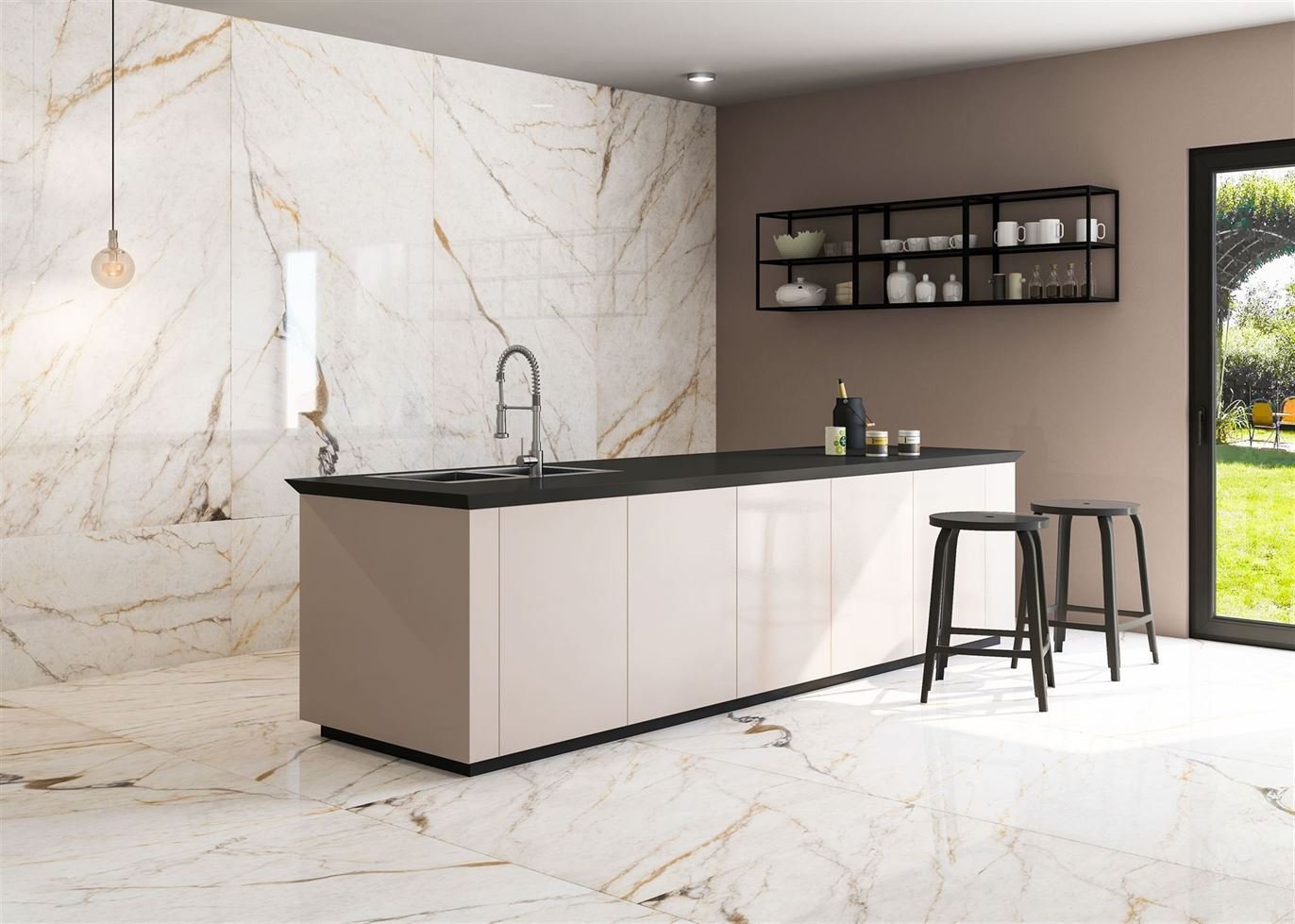 Kitchen Countertops 2022 Design Inspirations
Do you want to change the look of your kitchen in 2022? Then start with the kitchen countertops, the heart of the kitchen. Obviously, if you are investing a hefty ...