15 USEFUL TIPS TO FIND THE PERFECT TILES FOR YOUR HOME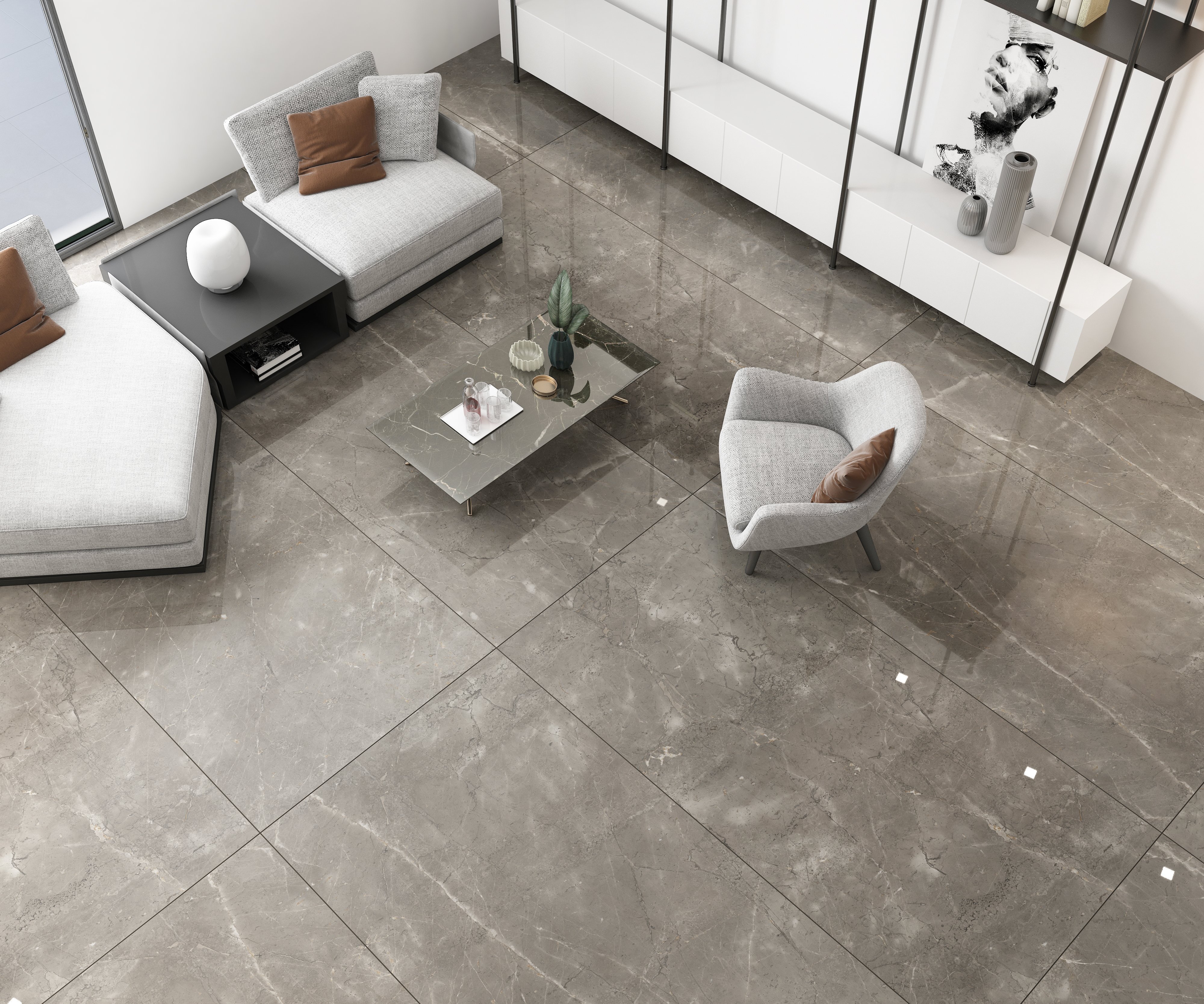 Thinking of renovating your interiors or re-flooring the home? With a plethora of options available in the market, it might get overwhelming to choose the tiles for your home.
So, are you confused about how to choose the right tiles for your interior? Not anymore!
Lioli Ceramica is here to walk you through the 15 useful tips to find the perfect tiles for your interior. Our guide will help you choose tiles that will last for years while still looking elegant and adding aesthetic appeal to your home!
15 Helpful Tips To Find The Perfect Floor And Wall Tiles For Your Home
01. Start with the basics
First things first. Before you start the tile hunt, understand what you are looking for. Browse through the magazines, and get to know the latest trends and designs. Visualize your place; by doing so, you will get a clear idea of what your space will look like.
02. Know the types of tiles
With numerous tile types and a variety of shapes, designs, and finishes available, you want to choose the best option for your home. So before you go on and pick the first tile you lay your eyes on, get to know about different types of tiles. This will help you make the right decision when choosing wall and floor tiles for your space.
Ceramic tiles - If you are looking for durable yet affordable tiles, ceramic tiles are a good choice. These tiles offer a wide array of options to enhance your home's interior.

Ceramic tiles, however, are prone to chipping and breaking, so we recommend going for group 4 or group 5 tiles for light to medium-traffic areas.

Porcelain tiles - Elegant, sturdy, and easy to maintain, porcelain tiles are denser in composition and stain, scratch and heat resistant. Such features make them perfect for your home.

TIP: Opt for large-format porcelain tiles to give your abode a seamless and bigger space illusion.

Vitrified tiles - Another strong contender in the tiling industry, vitrified tiles are also known for their durability, seamless looks, and highly-durable nature. Vitrified tiles are suitable for indoor and outdoor use.
You can also choose from marble, travertine, limestone, sandstone, slate, and granite if you are looking for natural stone tiles.
03. Where do you want to lay the tiles?
Tiles are used for a variety of purposes. For instance, some tiles are created for walls only, while others are installed on floors and walls. Some tiles are ideal for indoor or outdoor installation, while others can be used for both.
Choosing the right tiles for your home can be challenging when you are not clear about where you want to put them. So, before you choose floor tiles, get a clear idea of where you want your tiles and what theme you want to create.
Tiles are not just for kitchens and backsplashes; you can now install them anywhere.

From the living room, bedroom, and bathroom to the balcony, patio, and parking lot, the possibilities are endless.

You can even install tiles on the ceilings!
Identifying where and how you want to install tiles will help you select the right ones for your home.
04. Porcelain tiles are ruling the tile world/porcelain tiles are trending
What homeowner wouldn't want their floor and wall tiles to look elegant while durable and long-lasting?
Versatile, strong, and moisture-resistant, porcelain tiles are more durable than ceramic tiles and are the best choice for indoor and outdoor homes. As India's leading porcelain tile manufacturer and supplier in India, Lioli Ceramica offers an exciting range of porcelain slabs to choose from!
05. Pick the design style
Want to go for a rustic look? Maybe wooden? Or elegant like marble? Stone-looking tiles?
Think about what aesthetics you want to achieve for your space. Want a calm and soothing aura for your room? Muted tiles with or without patterns are perfect for the look you plan to achieve.
Choosing patterned tiles can be a great option to get that WOW factor for your living room or kids' playroom. You can go with either a matt finish or glossy tiles. The choices are endless!
For a sophisticated and classy vibe, you might want to choose from light shades, such as beige, white, grey or off-white.

For a funky and dramatic theme, you can mix and match colours, designs, and patterns; choose two-tone tiles or combine light and dark hues for a stunning effect!
06. Size it up!
Another tip to remember while selecting the tiles for your home is to choose the right size. These days, tiles are found in many sizes- 300*600 mm, 600*600 mm, 600*800 mm, and so on.
You may have heard this a lot- installing large format tiles make your space look bigger. However, we recommend you match the tile size with your room size. Using bigger tiles in a small room may make it appear smaller. For small-sized rooms, go for medium-sized tiles.
Before you choose the tile size,
Carefully consider your room proportions.

If in doubt, go with the basic rule of "bigger tiles on the floor and smaller tiles on the wall."

You can also install the same-sized tiles on both wall and floor.
A piece of advice: Do not put small tiles on the floor and big ones on the walls, as it can make your room appear disproportionate.

With Asia's biggest porcelain slab size of 1600x3200 mm, Lioli Ceramica offers a wide selection of porcelain slabs in different sizes for your home, office, and commercial space.
07. The perfect finish
For the texture and finish, it's your choice. With digital printing technology, it is easy to create any pattern on a tile. Matte finish or glossy tiles- either is excellent as long as the tiles are installed according to the space.
For example,
Glossy tiles are shiny and elegant; they also make the room look bigger. However, such tiles are not ideal for bathrooms or kitchens as they get slippery when wet.

Matt finish tiles are non-slippery, stain-resistant, and durable, reducing the risk of falling in wet areas like bathrooms.

It is advised to go for sturdy and anti-skid tiles for high-traffic areas.

Tiles with natural terracotta, concrete or stone finishes can look rustic while ensuring long-term functionality.
08. Choose the grout
Don't forget the grout when selecting the tiles. Choose the right grout colour to get the result you desire.
Usually, people choose a grout that matches the tile; this gives a clean look to the tiles with a subtle effect. But, if you want a dramatic effect, go for contrasting grout to make your tiles stand out.
TIP: Make sure you seal the grout to prevent staining.
09. The charm of colours
Whether you go for lighter shades or darker ones, selecting the tile colour is up to you. However, you can consider some basic rules before going for the colour.
Light colour schemes create a sense of spaciousness while adding an intimate look to your space.

To make your area feel warm, opt for dark tiles. They hide the dirt well and are easier to maintain.

Neutral colours make your space look flexible and compliments the decor and accessories well.

Lastly, there's always a mix-and-match option! Take out your creative hat, and plan out unusual tiling ideas for your home.
10. Do not forget the tile hardness
While browsing for different tile choices, keep the tile hardness in your list. The hardness of tiles is measured on Moh's scale, and the class ratings measure the tiles' ability to withstand wear and tear, foot traffic, stain, scratch, and weather conditions.
| | |
| --- | --- |
| CLASS 1 | Ideal only for walls. |
| CLASS 2 | Suitable only for walls and light traffic rooms. |
| CLASS 3 | Can be installed in areas with light to medium foot traffic. Suitable for walls, countertops, and rooms with fewer footfalls. Not to be used outdoors and in places with high traffic. |
| CLASS 4 | Beauty and functionality- such tiles work best for almost home areas with medium to high traffic. |
| CLASS 5 | Best choice for high to super high traffic areas. Tiles of class 5 are suitable for use in homes, offices, and commercial spaces on the interior and exterior. |
11. You cannot miss tile porosity
Yet another essential aspect to consider when selecting tiles for your home is knowing the tiles' porosity.
In a tile, porosity refers to the ratio of air holes to solids, which determines how much water it absorbs.
Non-vitreous- Tiles with this rating have low density, with a water absorption rate of more than 7.0 percent. Not recommended for floor use.

Semi-vitreous- Tiles in this category have medium density with a tile absorption of 3-7 percent. Suitable for light traffic areas.

Vitreous- The water absorption rate is more than 0.5 but less than 3.0 percent, making the tiles denser and long-lasting.

Impervious- Tiles in this category have a water absorption rate of less than 0.5 percent and are extremely durable and dense. Such tiles are perfect for high-traffic areas. Porcelain tiles are usually found in this category and are ideal for residential and commercial purposes.
It's necessary to choose less water-absorbing tiles for longer life, especially for moisture-prone areas like bathrooms, kitchens, and laundry areas. Hence, before selecting tiles, check their ratings as well.
12. Go for slip-resistant tiles
Usually, normal tiles get slippery when wet, which could be a concern for wet areas like swimming pools, bathrooms, and shower areas. You don't want any accidents to occur, do you?
Hence the slip-resistant tiles. Such tiles have an extra coating that reduces the slipping risk and works amazingly well in areas exposed to water and moisture.
If you are finding tiles for your bathroom or other wet areas, choose anti-slip tiles for your safety. Below are some of the tiles you can choose from.
Porcelain or Ceramic tiles- Both are good options in terms of durability and finish. Make sure you choose slip-resistant tiles.

Small-sized tiles- Installing small tiles like the mosaic creates more grout lines, creating unique textures and patterns; these grout lines also offer good slip resistance.

Natural stone tiles- nature always provides us with the best! To complement the interior and exterior of your home, you can use slate, travertine, terrazzo, or stone finish tiles.
13. Choose porcelain hardwood tiles instead of natural wood
Love the texture of hardwood tile for your home's rustic yet earthy vibe?
Though hardwood tiles are in trend for their texture, designs and look all the time, maintaining them may be a hassle. If you don't want to deal with such maintenance, wood-finish porcelain tiles are your saviour.
Highly durable

Resistant to scratches, stains, and moisture

Hassle-free cleaning and maintenance

Highly versatile- can be used in any room of your home.

Natural and sleek appearance at a lower cost compared to real hardwood.
Wood finish porcelain tiles give the same vibe as real wood, minus the maintenance stress.

Give your home an alluring look with wood-finish porcelain tiles from Lioli Ceramica. We create tiles that outperform natural wood and do our part in conserving the environment!
14. Plan ahead
Now that you edge closer to buying tiles for your home, calculate how many tiles you will need and add an extra 10% more than you need. These additional tiles will take care of any chips, cuts, or breakage that happen during installation or at a later stage.
TIP: Decide how much you want to spend so that choosing the floor tiles will be easier.
15. Leave the installation to the experts
Unless you are well aware of tile laying or ready to try and experiment, we suggest you get professionals to install your tiles.
Get a good tile contractor for your home. An expert will do more justice to create the look you desire than you can.
Now that you are ready to install the tiles, keep these tips in mind.
Hire a professional tile installer.

Choose the right grout to create the right look for your space.

Get the right tile adhesive as well.
The Endnote
Upscale your place and make it no less than a palace with the right tiles.
We hope these 14 tips will help you find the perfect floor and wall tiles for your home. These useful tips will guide you to make the right choice without overwhelming you!
If you still need any help or want any query solved, feel free to contact our amazing team of tile experts; we will help you through every step of tile selection. Get in touch with us!
GET THE PERFECT TILES FOR YOUR HOME WITH LIOLI CERAMICA
We hope our ideas will help you give your living room a classy, charming, and inviting feel!
Selecting tiles can be exhausting, but with Lioli Ceramica, it doesn't have to be!
As India's trustworthy porcelain slab manufacturer, Lioli Ceramica is known for delivering the highest quality tiles for residential and commercial spaces.
Made with the finest grade material, our experts integrate expertise with innovation and world-class technology to deliver the "marvellous tiling experience" to our client base spread across the globe.
Browse through our supremely-designed collection of porcelain tiles and choose from the endless options!
Open the door to an innovative tile world with us, Lioli Ceramica.

Latest Blogs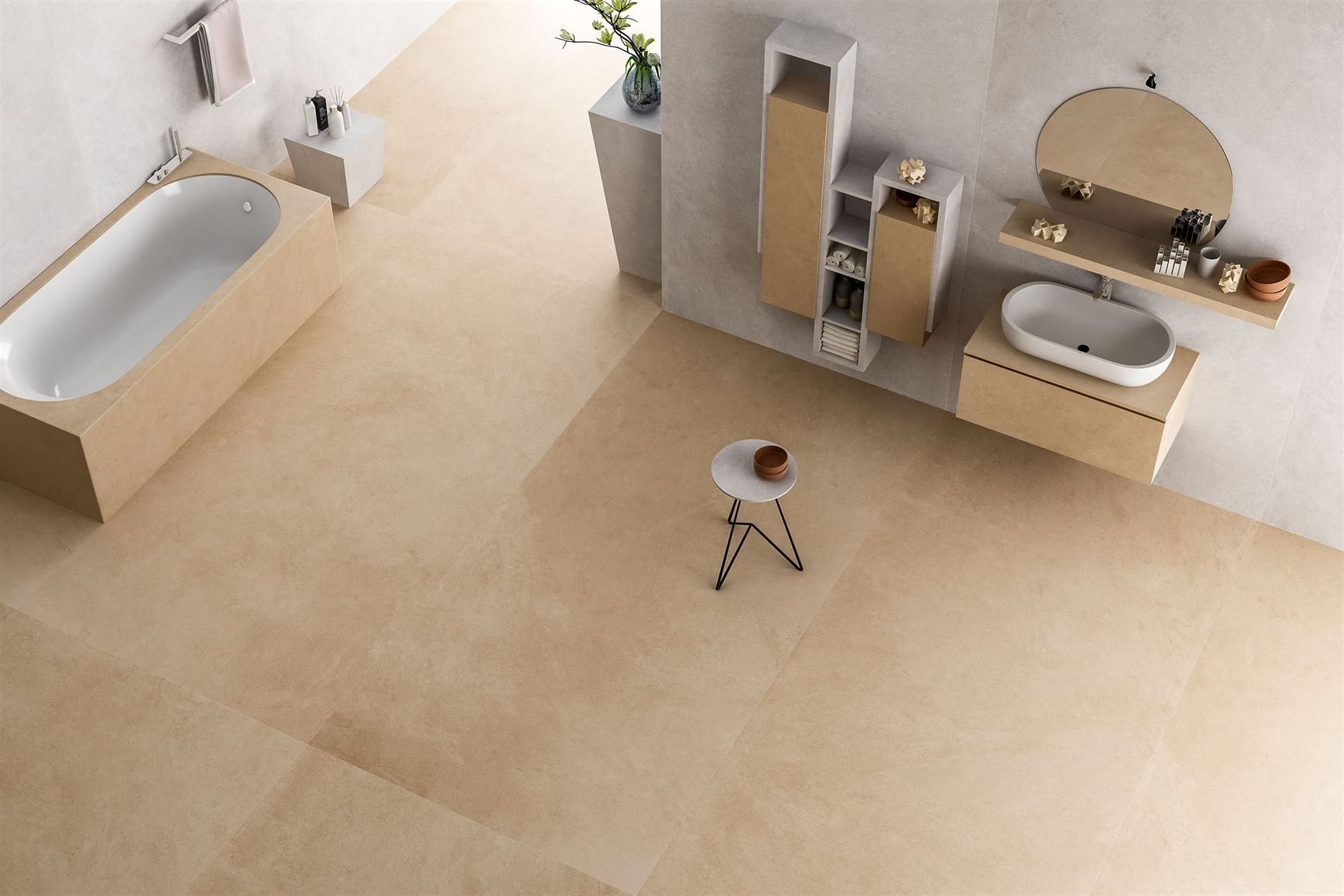 How To Clean Porcelain Tiles
Porcelain is a highly durable flooring that doesn't need much maintenance and cleaning. Boasting the attributes of being scratch, stain, and water-resistant installing porcelain tiles provides an advantage over ...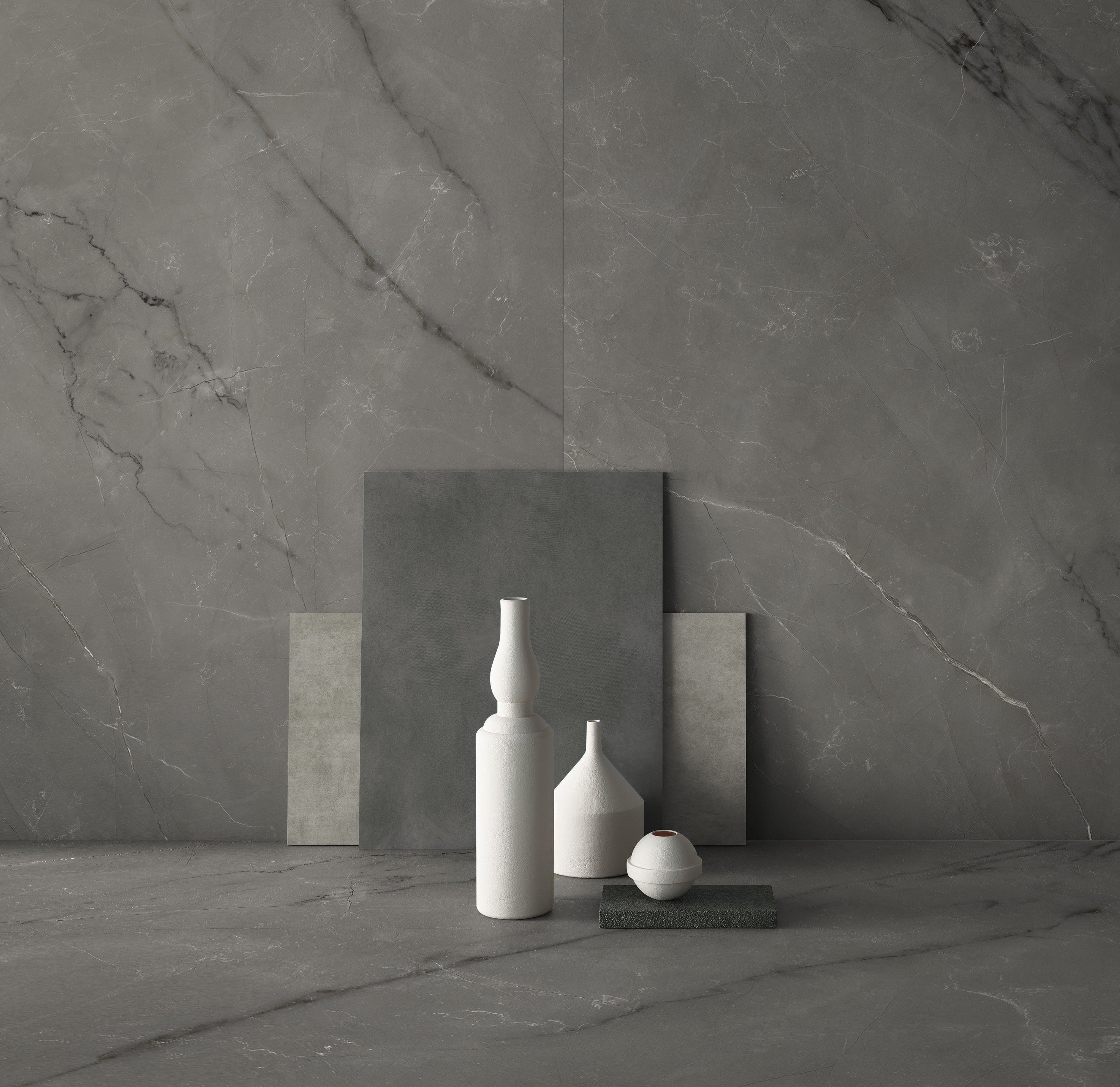 Why Porcelain Tiles are Better Than Natural Stones.
Whether to renovate the bathroom or install new tiles in the lobby or laundry room, they spend a lot of time deciding between using natural stone or porcelain tiles...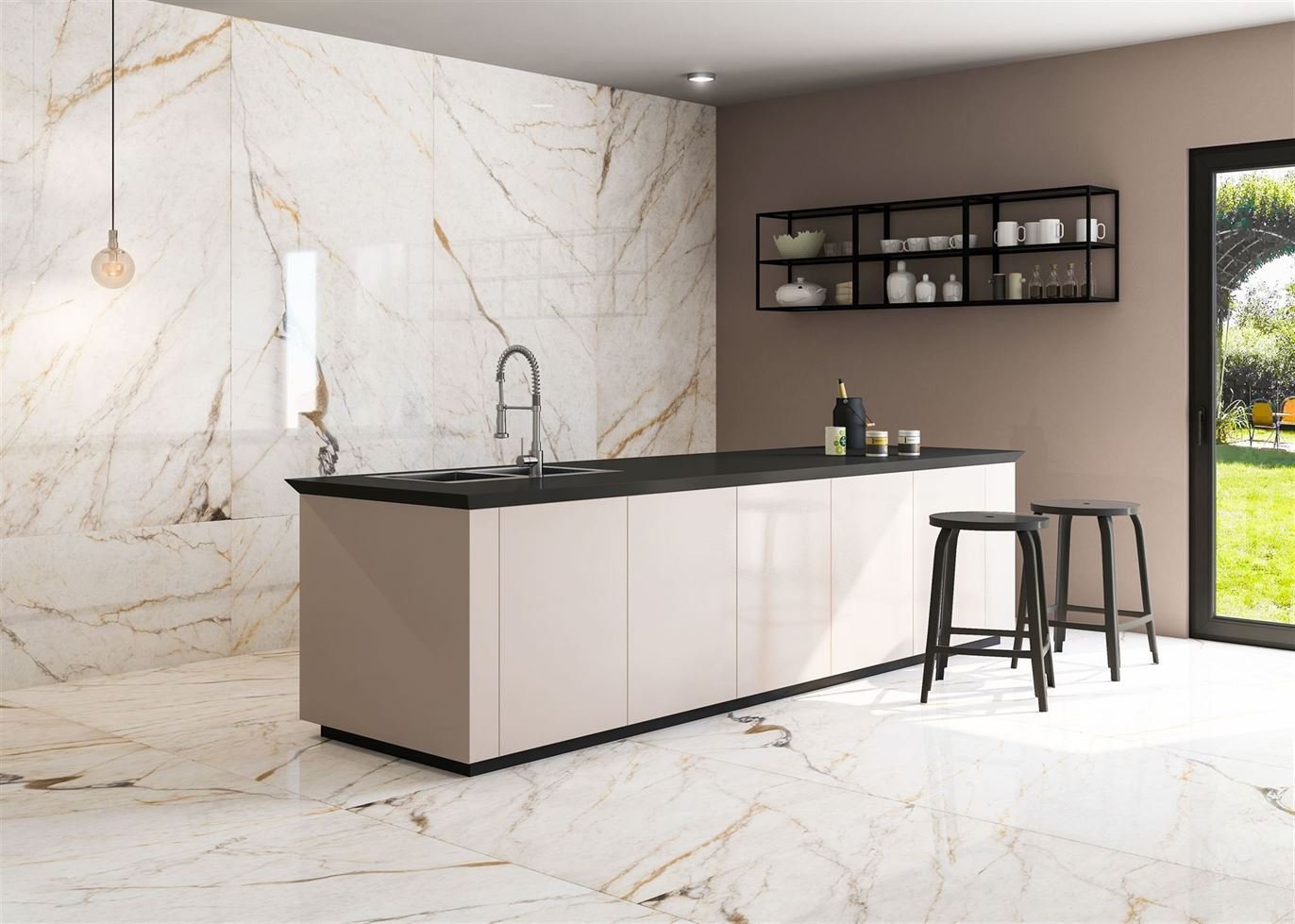 Kitchen Countertops 2022 Design Inspirations
Do you want to change the look of your kitchen in 2022? Then start with the kitchen countertops, the heart of the kitchen. Obviously, if you are investing a hefty ...