2023 Tile Trends to Look out for Immersive Feel & Look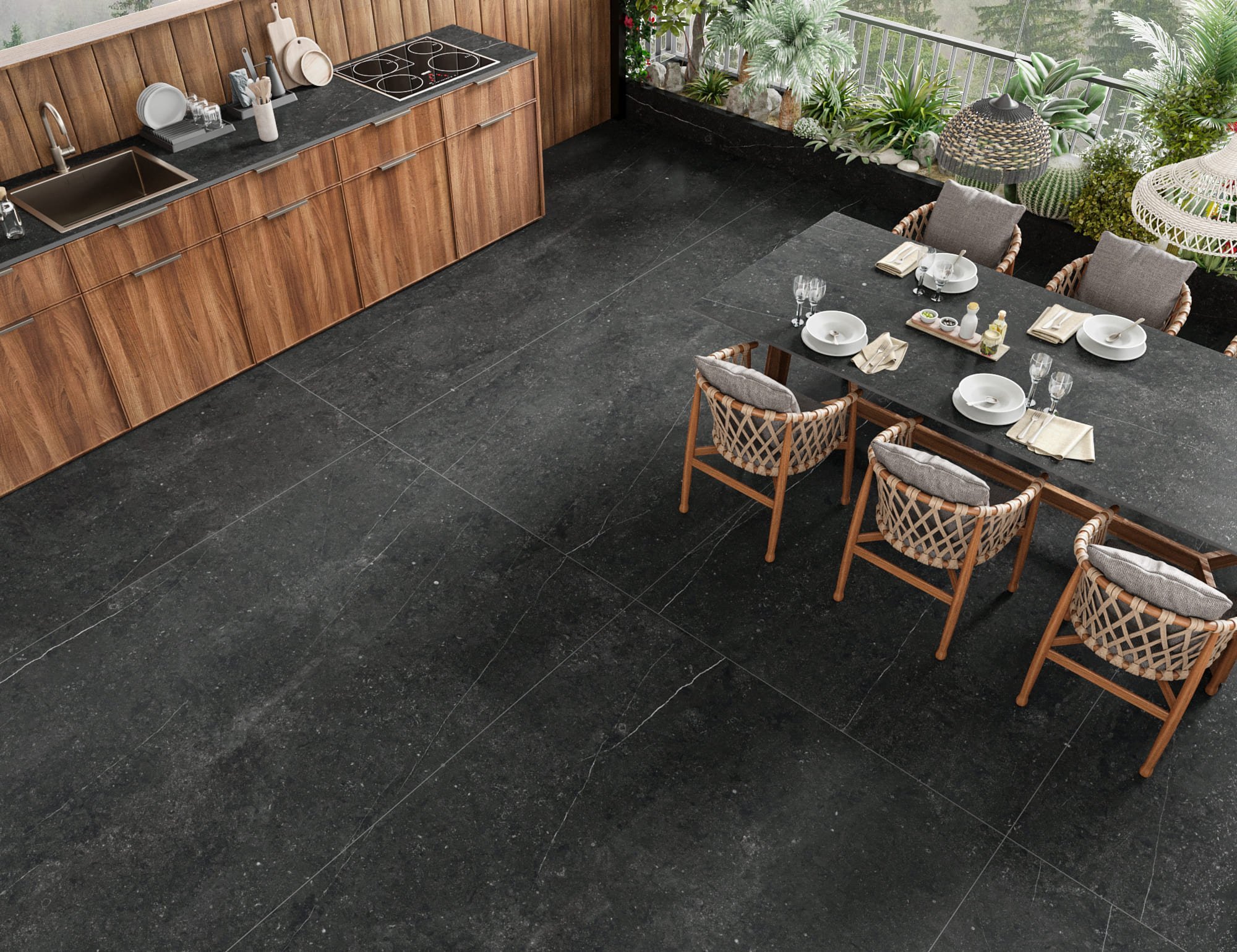 2023 is here!
Beautiful as well as hard-wearing tiles are a great way to decorate or breathe stylish new life into the home, and they have adorned homes for centuries. You can find tiles in a variety of shapes, sizes, materials, colours, and patterns.
For 2023 tile trends, our experts immersed themselves in amazing tile design ideas and collected some fresh, bold, beautiful, and aesthetic looks. Whether creating a cohesive aesthetic from natural stone or using bold colour tiles to overpower your space, these exciting tile trends cover an array of finishes and styles.
Let's take a sneak peek at the top tile trends for 2023!
Top 11 Tile Trends For 2023
From wall to floors, countertops to the fireplace, and bathroom to kitchen backsplash, Lioli Ceramica brings some amazing and transformative tile trends of 2023 that make it easy to narrow down your choices and stay up to date with the latest floor and wall tile trends.
If you are hunting for the perfect floor and wall tiles for your home, check out these inspirational tile trends for your home.
01. Aesthetic Value Of Stone Cladding
If you are fascinated by the rugged facade of stone and always want to integrate the look into your home, then the stone tile is what you need. (Read these: Why Stone-Looks Porcelain Tiles Are Better Than Natural Stone)
Stone-look floor tile is the best alternative to natural stone- like granite, onyx or limestone- to give your room a spacious or great depth. With minimal effort, the room looks fresh and beautiful, with extreme durability, perfect for residential areas.
Stone cladding for walls is the best option to add aesthetic value and a sense of history to your home.
This wide range of stone-look porcelain floor and wall tiles for interior and exterior works creates luxurious environments with timeless sophistication and style.
02. The Perfect Porcelain
Porcelain tiles always remain trendy for their smooth surface and unmatched beauty. Thanks to their versatile features, durability with low maintenance properties, and varied captivating designs and textures to suit your taste.
As you know, porcelain is a type of ceramic with much better durability. Even though they look the same and are made from clay and kiln-fired, a few key differences set them apart.
Homeowners, contractors, and interior designers prefer porcelain tiles over ceramic tiles because of their amazing features. Porcelain floor tiles are more durable, strong, and have more resistance capability. In contrast, ceramic tiles are less durable and prone to crack in cold weather, and having a water absorption level is more than 0.5% means less resistance capability.
Porcelain tiles come in various sizes, from small to large format tiles. They also come in varied designs, patterns, textures, and colours, allowing you to choose perfect floor tiles as well as trendy ones for your home.

Stylish Porcelain Tiles For Exclusive Home Decor
Transform your old and boring flooring into a modern and bold one. From glossy to rustic finishes, available in different sizes and withstand high-foot traffic, perfectly suited for the exterior as well. Discover now!
03. Everlasting Marble Tiles
Despite being the oldest material in flooring, marble never loses its beauty and charm and always remains trendy for modern interiors… we love it!
Marble is a natural stone with a beautiful, luminous appearance. Marble patterned tiles are perfect for giving your home an elegant look.
Choose your perfect marble tiles from a variety of styles and colours like black, white, and grey of semi-precious stone designs available in our crystalline series . Marble-look large format porcelain tiles are a great choice for those who want the look of marble slabs minus the maintenance.
Bonus! The reason to choose large format porcelain tiles is it allows you to create unique marble looks that really stand out, are easy to install and come at an affordable price.
04. Timeless Terrazzo
Making large investments in tiles for home renovation can never be easy, can it? Then why not go for timeless terrazzo tiles? Each terrazzo tile is unique, and no two identical tiles are available. Hence, terrazzo tiles have dominated in the last few years and this year also 2023.
Make a statement without stamping your home with today's trendy & timeless terrazzo-look porcelain tile with different colours of chips and shapes.
The versatility and durability of the terrazzo or terrazzo-look tile have made it a top trendy choice for fireplace, kitchen, and shower backsplashes, and even added features to walls.
Whether you choose a glossy or matte porcelain terrazzo design with a neutral colour tone, these trendy tiles certainly add a sophisticated look to turn heads.
05. Should Wood It Or Not?
If you're still finding answers to these - "are wooden tiles in trend?" We've gotcha!
- Yes!
Can't decide whether to go for natural hardwood flooring or tile?
- Wood-look porcelain tiles are the right choice for you!
Over the last decades, tiles have gained popularity, beautifully replicating wood perfectly and making their way for the most creative shapes, looks, and patterns in the flooring world.
So, investing in beautiful wood-look porcelain tiles is a great way to add value to your home and create stunning spaces that are sure to remain fashionable after the trends of 2023.
Get ready to emphasise large format wooden tile for the country-rustic look or a more elegant and traditional look at a lower price than natural hardwood flooring.
06. Pattern Tile- Create A Statement
If you are looking for something undeniable and eye-catching flooring ideas, go pattern tile!
Whatever tile you choose, whether rustic or glossy, patterns create a statement- sense of depth in your room. These trendy tiles with vibrant colours can add a beautiful and sophisticated touch to your decor.
Here are some amazing and inspirational pattern tiles for artistic and bold statements!
Textured tiles
Geometric pattern
Checkerboard
Artistic diagonal
Moroccan pattern
Mosaic tile
The best thing about pattern floor tiles is that they are adaptable to suit any style.
07. Gloss It Up
Gloss tiles make the smallest room look bigger and feel lighter and brighter.
The light reflection plays a trick on your eyes to make the room appear bigger and wider than the actual one. The smaller amount of light bounces on glossy tiles back and forth in the space, making it look brighter. As a result, these tiles are excellent options for box-size rooms and hallways which are smaller and narrow.
Bonus point! It's extremely easy to clean; the smooth surface of gloss tiles needs a simple wipe down with a mop and luke water to sparkle. This is one of the reasons why a glossy tile is a great option for kitchen backsplashes and shower walls.
Check out our collection of lustrous finished porcelain tiles, how glossy and light bounces off the smooth, silky surface.
08. Hey There, Matte!
Check out the newest 2023 tile trend of matte tile! Update your current flooring with matte tiles, representing a sleek, earthy trend over the past few years. The finish on the tiles adds character to your room without being the centre of attention.
There is a soft yet powerful beauty style that does not overwhelm. An advantage of rustic-matte porcelain tiles is that they do not show smudges or watermarks and are anti-slippery. This makes them ideal for the bathroom floor and kitchen, especially in busy rooms. They are easy to maintain too!
Matte finish tiles do not reflect light, so make sure to install them where there is enough natural and artificial light.
09. Bold & Beautiful
Implementing the tile trend is easier than expected. Large format tiles with bold colours and dynamic patterns are now widely available at budget-friendly prices.
Solid colour tiles become much more interesting with eye-catching patterns like geometric or checkerboard. Colours may affect how you feel, think, and act, so choosing the right colour tile is crucial to creating a kind and loving atmosphere in your space.
The brown colour makes you feel more comfortable and adds a layer of warmth, making you feel welcome and relaxed.
The green colour is the most restful colour for the eyes and lends a sense of emotional safety, security, and calmness to your space.
Yellow colour evokes energy, happiness, joy, and intellect.
The boldest colour tile is red, symbolising love, passion, and the desire for power, strength, and war.
Royal blue evokes freshness, calm, truth, loyalty, strength, trust, confidence, wisdom, integrity, seriousness, and many more.
White tiles emote cleanliness, purity, perfection, peace, hope, comfort, and encouragement.
Black is associated with luxury, elegance, sophistication, mystery, drama, and power.
You can decorate any room with these vibrant tiles and evoke an air of modernity.
10. The Floral Feel
Floral tiles are beyond beautiful. These incredible and versatile tiles add a personalised touch to home decor.
The floral porcelain tiles are stunning and capable of giving a luxurious look and a unique sense of style to the space. Lioli's flora mosaic has a significant impact on the entire space leaving it refined and long-lasting. These floral tiles will perfectly complement your outdoor surrounding, bathroom space or living room wall.
11. Be Classy With Glass
Glass tiles are a great way to add beauty to any room decor. The glass tiles' smooth surface reflects the light appearing room large and more welcoming.
Glass mosaic tiles feature a fun border design and grab attention to it. These tiles are durable, waterproof, easy to clean, and an excellent opportunity to let your creativity shine.
Wrap-Up
There are multiple ways to enhance your home's beauty by adding aesthetic value to your wall and floor more attractive than bare and boring space.
As you have seen above, the top 11 tile trends are to look out for an immersive feel and look in the year 2023, and there are more to come.
Large format porcelain tiles are available from classic wooden tiles to traditional stone tiles, bolder colours tiles to timeless terrazzo, and glossy marble flooring.
Lioli Ceramica is a leading porcelain tile manufacturing company that believes in creativity and providing modern architectural spaces that inspire. Explore our large format porcelain tiles collection available in lustrous, rustic-matte, orgatech, structure matt, and crystalline series to add a touch of creativity, making every space look royal and elegant.

Latest Blogs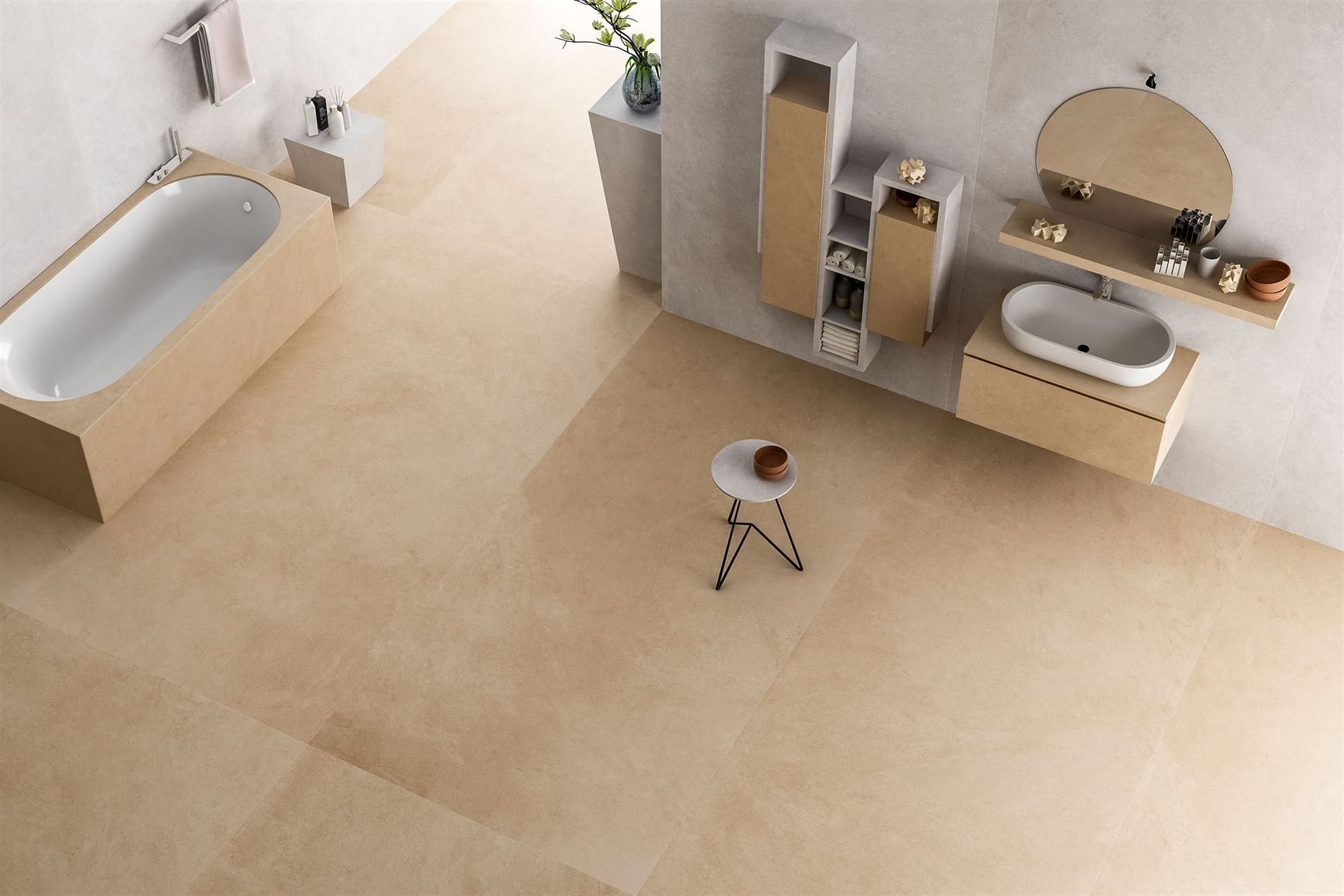 How To Clean Porcelain Tiles
Porcelain is a highly durable flooring that doesn't need much maintenance and cleaning. Boasting the attributes of being scratch, stain, and water-resistant installing porcelain tiles provides an advantage over ...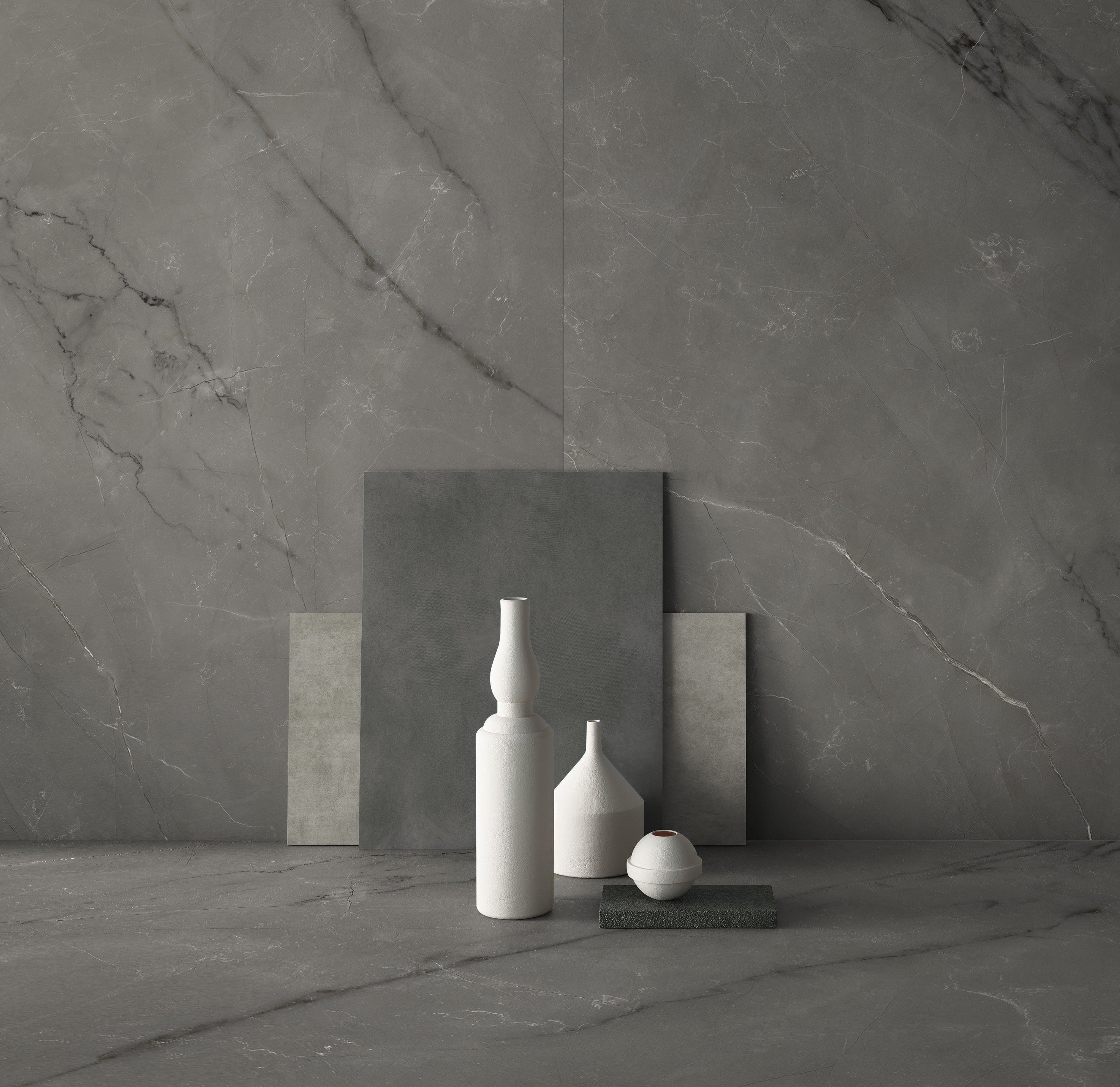 Why Porcelain Tiles are Better Than Natural Stones.
Whether to renovate the bathroom or install new tiles in the lobby or laundry room, they spend a lot of time deciding between using natural stone or porcelain tiles...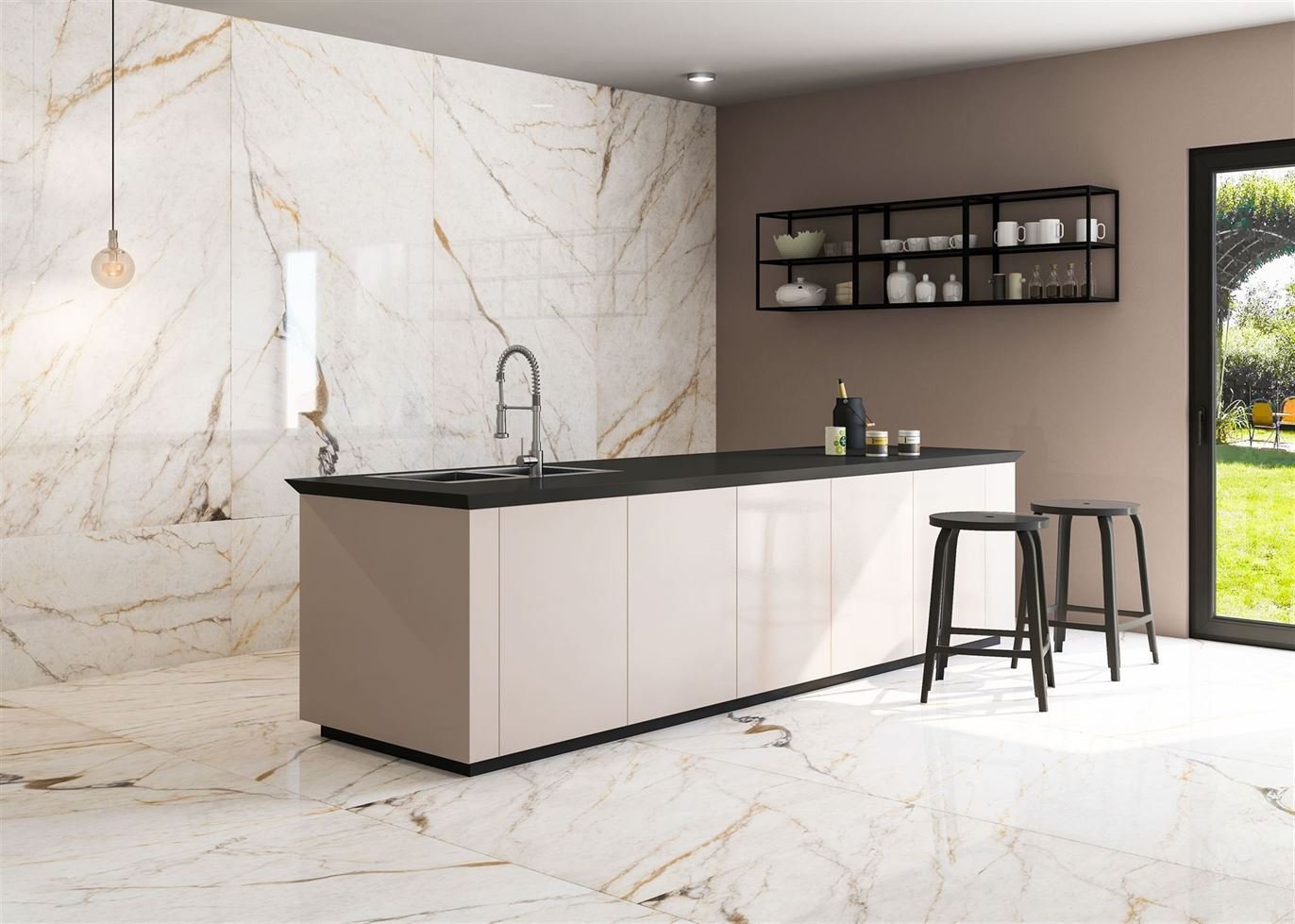 Kitchen Countertops 2022 Design Inspirations
Do you want to change the look of your kitchen in 2022? Then start with the kitchen countertops, the heart of the kitchen. Obviously, if you are investing a hefty ...