Branded Vs Local Tiles: Which Is The Best Flooring Option?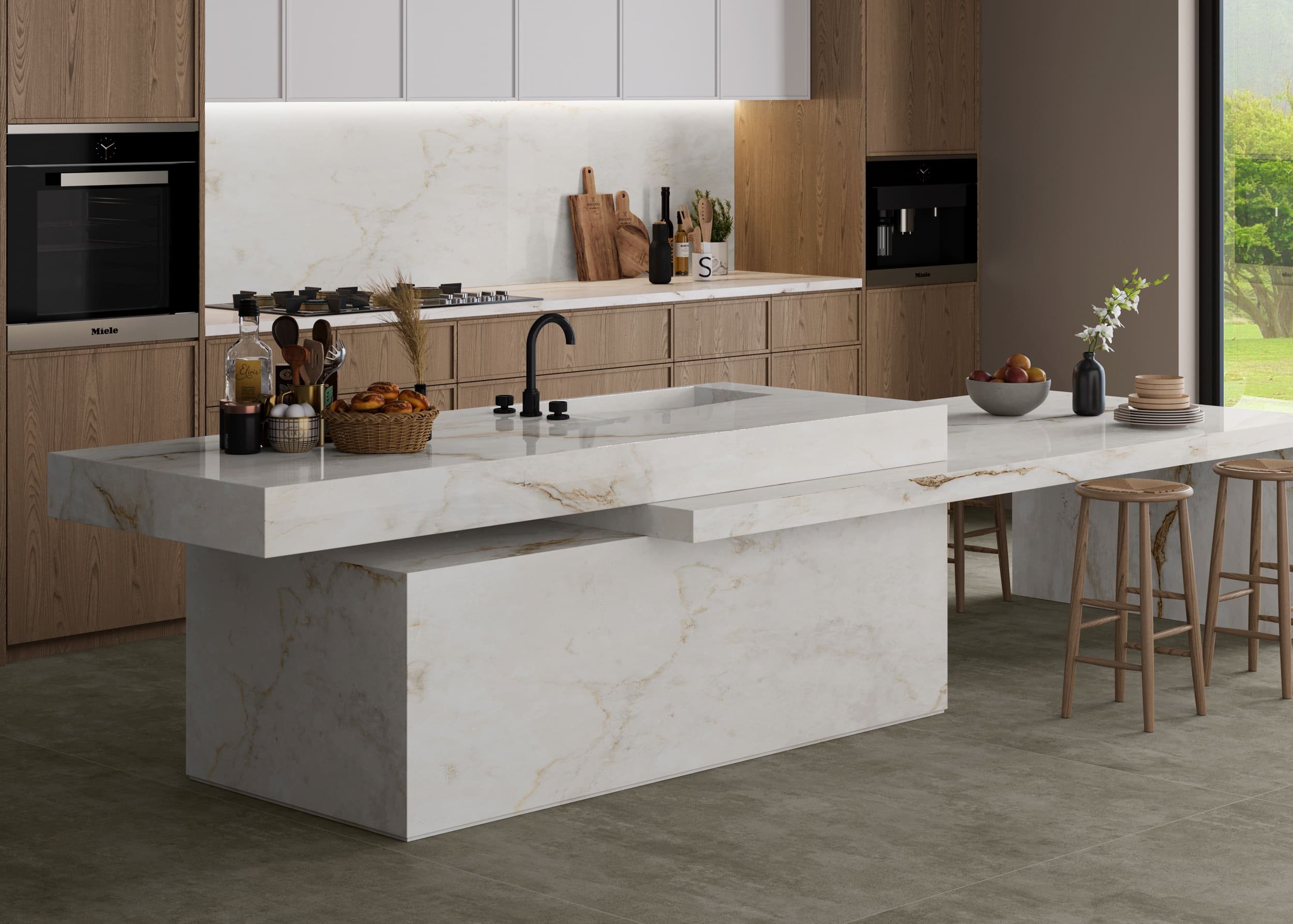 We all want to give our home a heartwarming look that eases out all our tension and gives a sense of relief. When choosing the decor for our office space, we want a look that gives energising vibes and inspires us to work hard.
But, here comes the task when you choose tiles for your home. Usually, people look for a budget-friendly and durable option that abodes beauty and charm to our space.
Plus, thousands of tiles are available with eye-catching designs, patterns and magnificent colours that make selecting the perfect tile for your home quite overwhelming.
In this tile-buying journey, the first and foremost question you come across is whether to choose branded tiles or local tiles.
This blog discusses certain points that will give you a clear picture of why branded tiles are better than local tiles.
Difference Between Branded Tiles And Local Tiles
You are mistaken if you think that branded and local tiles are almost similar. Both these tiles differ in quality, quantity, and even durability.
People often get blinded by the price tag, buy the product with a lower price and then face the consequences; it is a completely wrong thing and should be avoided at any cost.
Here are some basic differences between branded and local tiles, and let's see who wins the battle.
01. Availability
One of the main differences between branded and local tiles is their availability. So, imagine you are renovating your living room, but unfortunately, you run out of stock for the tiles. In this situation, you will try to contact the dealer, right?
In the case of local tiles, there are slight chances that you will get the same tiles. There is a high chance that the dealer would have run out of stock.
Another thing here is local tile manufacturers available in some regions of the country, narrowing your chances of getting the same tiles.
While with branded tiles, you will never come across this kind of situation.
Many tile companies have outlets in the local and international markets, so you can get the same tile within some hours delivered to your doorsteps.
At last, in the case of availability, branded tiles win over local tiles.
02. Consistent Quality
Did you receive your packages of tiles? Did you check for inconsistencies in designs, thickness, patterns, sizes, colours, and quality in tiles from the same pack?
This is a common scenario if you buy tiles from local manufacturers. It's not a time thing, but you have to face this sometimes.
As a result of poor quality control, local tiles are often inconsistent and have minor flaws in their products.
On the other hand, the branded tiles are made up of the latest technology, with a strict manufacturing process and stringent quality measures to follow and make the best quality tiles for your space.

Lioli Ceramica harbours the power of innovation and unmatched artistry to design superior-quality tiles. Our tiles are made with state-of-the-art technology and backend by robust R&D Technology to surpass the expectation of our customers.
03. Durability
Both branded and non-branded tiles do not differ much when it comes to the durability factor. However, branded tiles last longer than non-branded or local tiles.
Tile companies have strong R&D, technological innovation and skilled workers; these features hugely impact their manufacturing process and product quality giving durable tiles to adorn your space for decades. These all features come with guaranteed performance.
For instance, Lioli's porcelain tiles are made with advanced technology to add beauty and elegance to your space for years and years without losing their original charm.
While branded tiles can enhance your room's beauty for more than a decade or two, local tiles can last long for 13-15 years. But sometimes they fade earlier than their original date and require a replacement.
Tips:- Remember, you can increase your tiles' life expectancy by maintaining them properly. You can make local tiles live up to 13 years with the best maintenance services.
04. Uniform Pricing
Have you ever faced a situation when there are two different prices for the same tiles? It generally happens when you buy tiles from local tile dealers.
Local tiles are cheaper than branded tiles, per their distribution network. So you can find different prices for tiles at different locations.
While branded tiles follow one price rule pan-India, so you find the same pricing of tiles in every state of the country.
05. Wide Range
Do you want a tile with different designs and patterns? With the latest printing technology, you can get hundreds of tiles with different designs and patterns.
Many branded companies also offer nano-finish tiles to make them stronger and more water-repellant.
Do you want custom tiles? No worries, branded tile companies have the latest technologies to manufacture the tile you want in different patterns and designs.
You can undoubtedly find different designs and patterns from local brands too, but not the custom-made and design options are limited here.
Ending Words
Branded or Local tiles may look the same at first instance, but they are miles apart in terms of quality, standards, pricing, and availability.
While branded tiles win over every aspect of local tiles except for their prices, branded tiles are charged for their quality. So, they are worth the investment.
We hope you enjoyed the blog. If you still have doubts, contact us; we will gladly help.
LIOLI CERAMICA- A BRAND KNOWN FOR ITS PORCELAIN TILES AND SLABS
Are you looking for porcelain tiles for your home or office? Go no further. Lioli Ceramica is here at your service. We are proud to be the pioneer of manufacturing 1600*3200mm porcelain slabs in India to adorn the countertops, floors or walls of your commercial or residential project.
Our tiles are made with modern technology, and magnificent artistry can adorn your space for several decades without fading its original beauty. In just four years of our establishment, we have become the leading manufacturer of porcelain large format tiles and aspire to achieve more success in the near future. By providing the best to our customers, we leverage the latest technology and professional expertise to manufacture superior quality tiles for your residential and commercial spaces.

Latest Blogs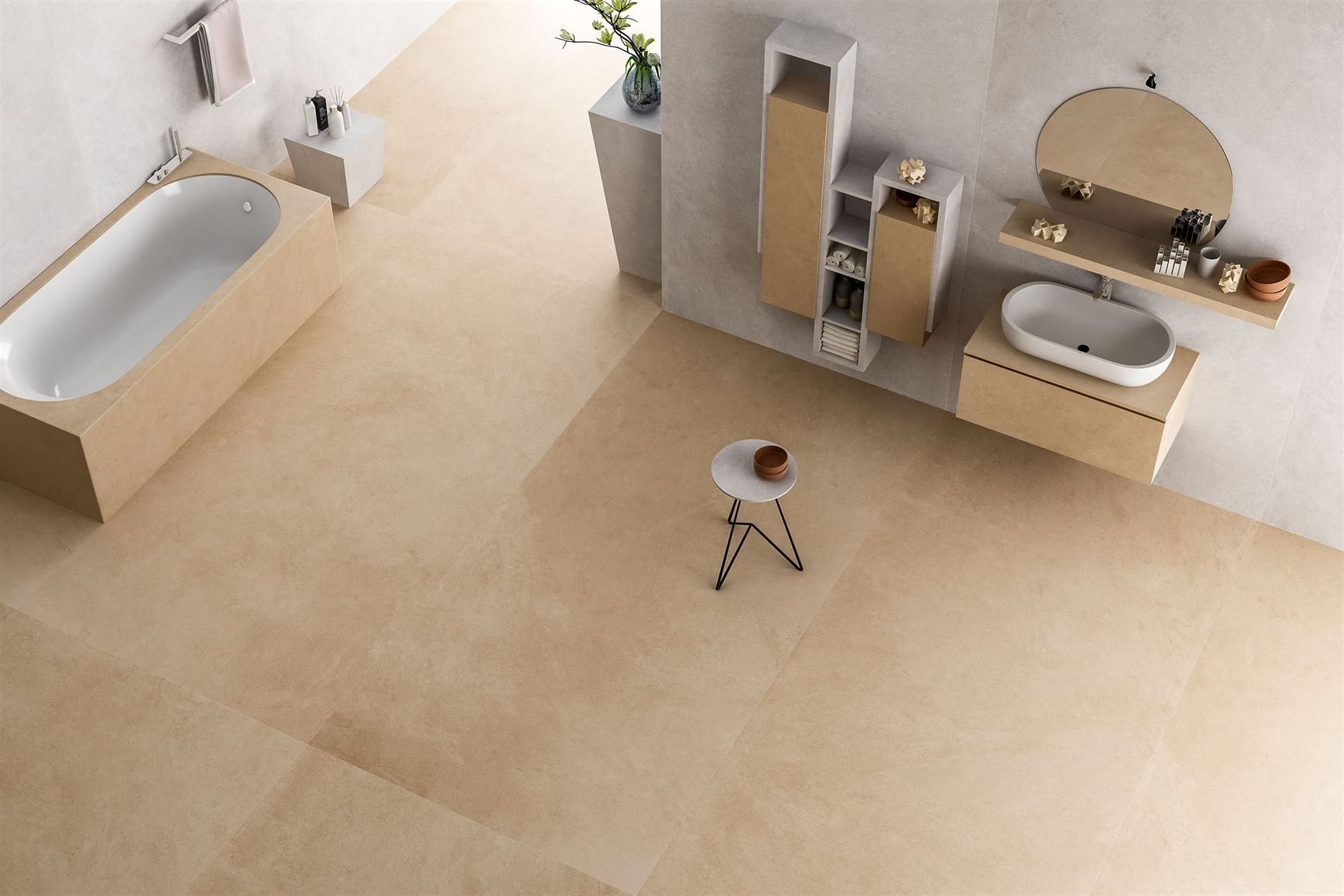 How To Clean Porcelain Tiles
Porcelain is a highly durable flooring that doesn't need much maintenance and cleaning. Boasting the attributes of being scratch, stain, and water-resistant installing porcelain tiles provides an advantage over ...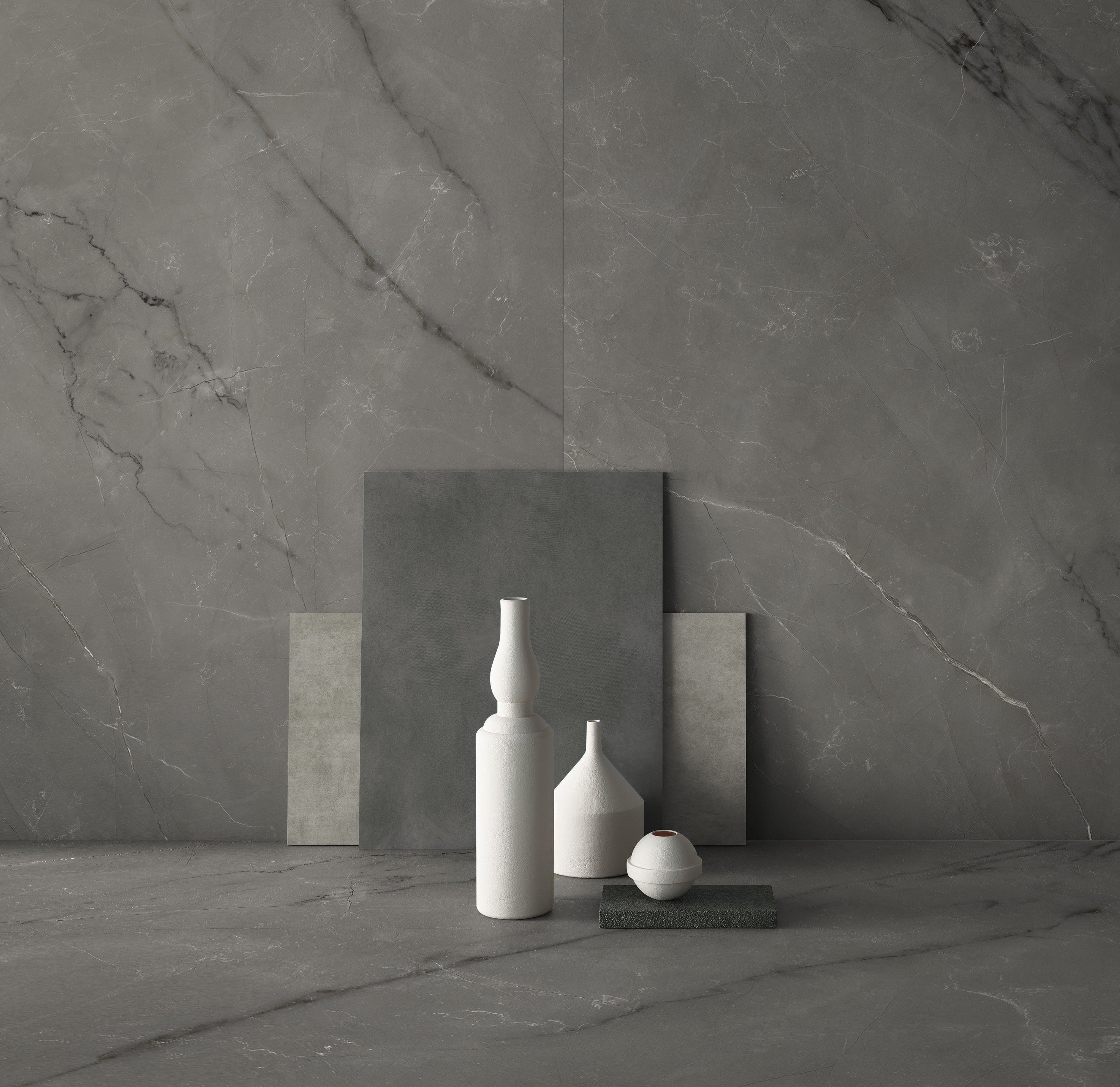 Why Porcelain Tiles are Better Than Natural Stones.
Whether to renovate the bathroom or install new tiles in the lobby or laundry room, they spend a lot of time deciding between using natural stone or porcelain tiles...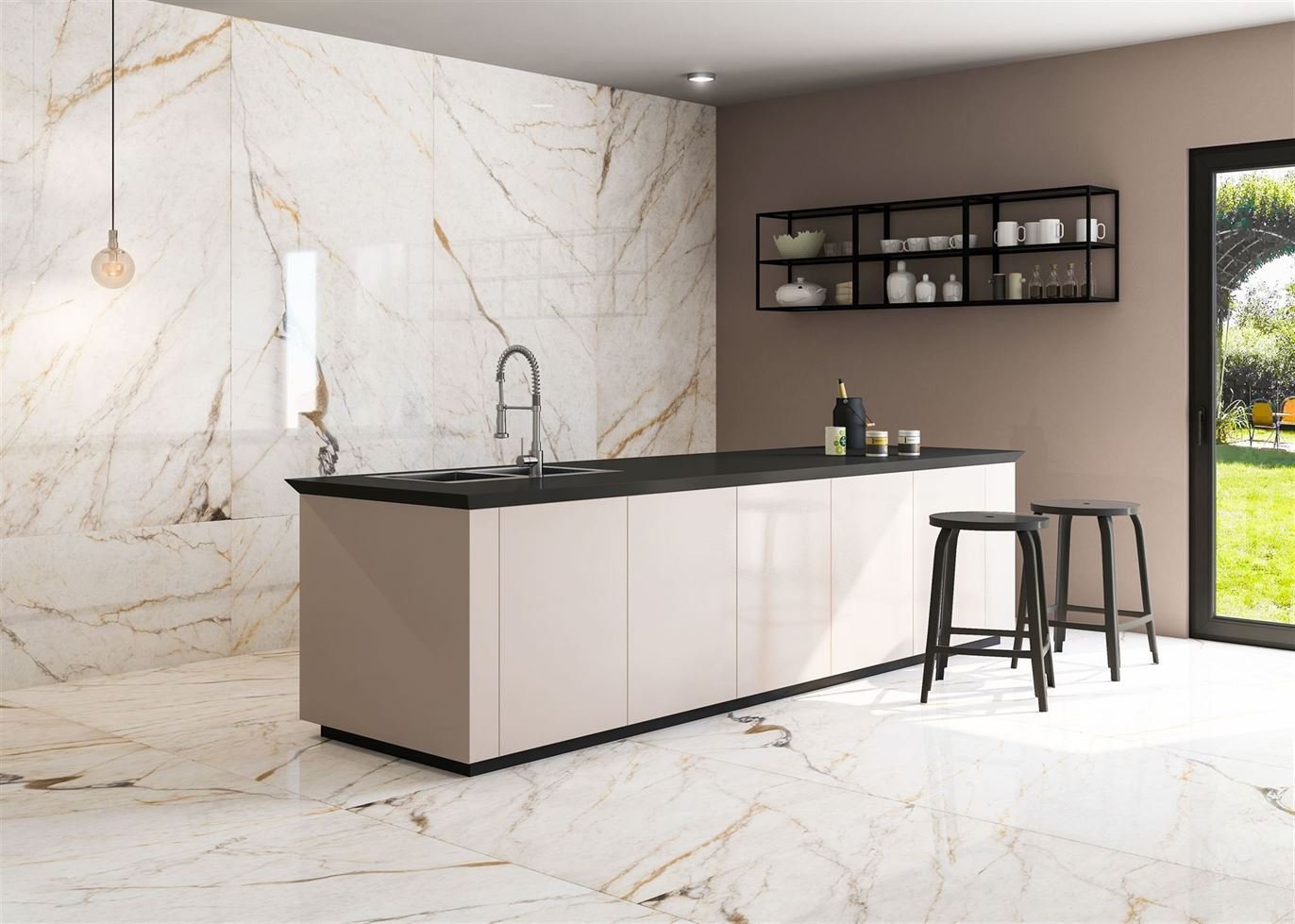 Kitchen Countertops 2022 Design Inspirations
Do you want to change the look of your kitchen in 2022? Then start with the kitchen countertops, the heart of the kitchen. Obviously, if you are investing a hefty ...